 [Video] Ice Cream Sandwich Lands on the G1! (We Like the "Slow Motion" Feature)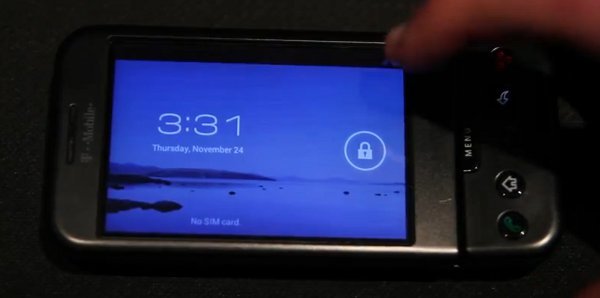 Since the Ice Cream Sandwich source code was first released, Android's newest OS has been ported to a mutltude of devices. Today we've finally got our hands on a video of the G1 running on this delicious new version. The G1, as I'm sure you all know, was the first Android device, like, ever, and wasn't expected to be able to run any versions past 1.5. So, really, seeing this phone run Android Ice Cream Sandwich is a bit of a miracle. Praise the lord! It's certainly laggy, but don't let our nitpicking ruin this holy grail moment.
Comments on the video are, predictably, hilarious: "I love the slow-motion feature," is currently the number one rated comment. Yeah, um, exactly! It's slow...on purpose!
It's videos like these that poke holes in the arguments of those who say that Android fragmentation leads to an unfair advantage for newer phones. This video proves that, with Android, you can truly do whatever the hell you want.
Of course, everyone in the world is wondering when Ice Cream Sandwich will be ported to their device. Have you managed to install it? Are you happy with the way it looks on your phone?