[Video] Microsoft Parodies GMail With Stalker Mailman Sketch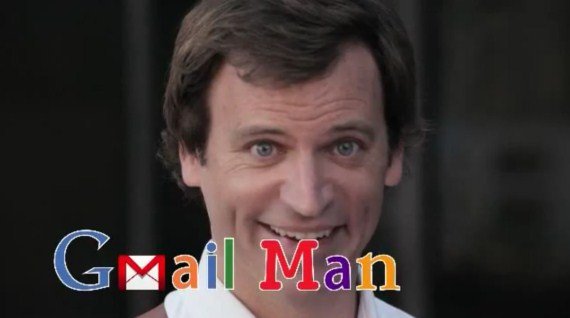 Microsoft's marketing department, creators of those terrible House Party commercials, is attempting to start a mudfight with Google over Gmail privacy. Are you annoyed by the ads that appear on the side of your Emails? Microsoft is betting that you don't just find them pesky but downright infruriating. How dare Google recommend "Kickboxing class" when you've just written to a friend that you'd like to "kick" your smoking habit! Creeeeepy.
It's likely Microsoft never intended this video to be seen by the masses, as it was shown as part of a Microsoft Global Exchange sales conference last week. Microsoft creates in-house videos all the time to promote their products. While it's possible that this video could be a fake, we're guessing it's real as the logo in the background displays the name "Contoso Ltd" – one of Microsoft's well-known fake company nam
The villain of the video is the "GMail Man," a friendly-looking, slightly-balding mailman who reads your mail before you do. "Are you looking at our mail?" A little girl asks him, after seeing him leafing through a pile of mail. "How can you do that?!" she yells. "I can do whatever I want," the mailman replies, "I'm the GMail Man!"
Uh, okay. Good one, Microsoft! So "edgy". I guess we'll see how your Microsoft Office 365 works. I, for one, couldn't imagine giving up all the hard drive space of my GMail account for another mail client, even if they never targeted me with ads (which I barely notice on my GMail, anyway).