[Video] Netlfix App Released on Select HTC Devices, Samsung Nexus S – UPDATED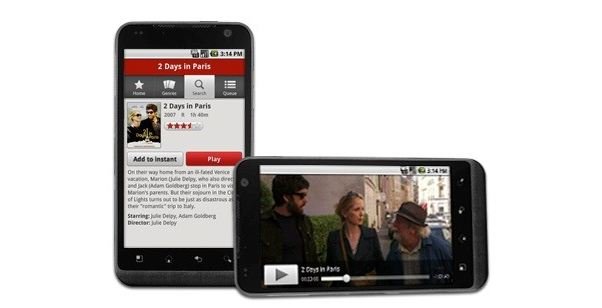 That's right folks. If you own the HTC Incredible, Evo 4G and G2, Nexus One or the Samsung Nexus S, your Netflix queue is now available to stream directly to your phone. Woot! From the video below, looks like the app will allow you to access your queue or search by genre and then stream films directly to your phone. The app looks basic-- which is nice, actually, since it likely won't take up too much space.
No word yet on when the app will be available on other devices - Netflix said they expect "technical challenges will be resolved in the coming months," and that it will soon be able to "provide a Netflix application that will work on a large majority of Android phones."
Wondering how the app looks / feels? Check out video of the app in action below:
UPDATE: Well, that was fast! Looks like the folks over at XDA Developers have already cracked the app and enabled it to work on Motorola Droid, Droid 2, Droid X, or any phone running Gingerbread thanks to CyanogenMod 7. Download the .apk here.