[Video] New Sony Tablet Commercial Is Delicious Visual Candy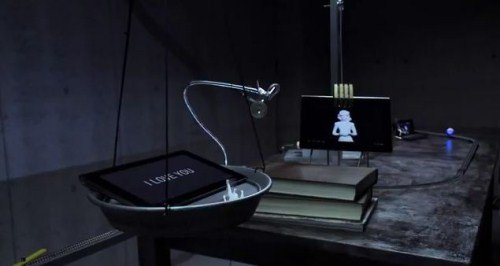 We thought nothing could match the sumptuous eyeball feast that was yesterday's Samsung commercial, but this new ad for Sony tablets sure comes close.The ad features a Rube Goldberg machine which uses shadows to create the illusion of moveable buildings. There's not much else to say about the commercial except for the fact that it's clearly awesome. Any more and we'd spoil the treat, so just click below already for your daily dose of visual candy:
Despite being over-shadowed -- literally and metaphorically -- by all the impressive set pieces, the clamshell-designed S2 tablet still managed to excite us (not that way, pervert). We just love the idea of a foldable tablet, but that may just be because we always seem to scratch our screens. Everything else about this commercial is too mysterious to try to decode. IT IS ART. Let it be.