[Video] New Wireless Carrier Launching In US On Sept. 26?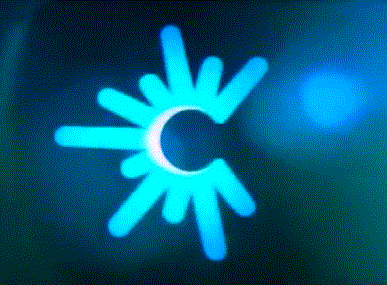 Is a new wireless provider set to launch in the United States of September 26th? Details are sketchy but a new ad making it's way around US airwaves seems to promise as much. The 30 second spot gives no details beyond a logo. Anyone looking for information on the unnamed carrier will have to wait; the FCC has had no new filings and the ad offers no real information outside of the vague offer of a completely customisable mobile experience.
While the unnamed company's ad suggest it will quietly and subtlety bring you apps and rewards you don't even know you want, there are no specifics about the nature of the service. The only concert information provided came in the form or a spiked 'C', which could indicate a connection to an established provider like Comcast or ClearWire. But it could also be the new branding of a completely new provider, which hasn't gone public yet.
Nothing is certain about the new mobile entity; with no major spectrum purchase in the last months odds are fairly good that the new mystery provider is a new mobile virtual network operator (MVNO), which operates by leasing time on established mobile networks and repackaging the service for consumers.
Of course the add is designed to create a hype in the run-up to the public launch next week. However, with the focus of the add placed squarely on "apps and rewards" and the probability that a MVNO is behind the new campaign, I'm not getting my hopes up for a new cheap provider. But will have to wait till the 26th before we know what the new upstart can bring to the table.