[Video] Onskreen Cornerstone Brings "Real Multitasking" to Tablets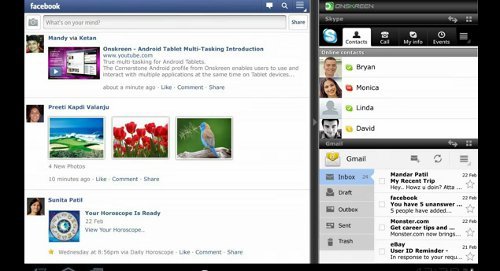 This could be a very cool thing, if the developers get it right this time around. I have been using the Quickdesk app for ages now -- which is very useful in terms of "real multitasking" -- on all my devices. Quickdesk allows very fast access to recently-used applications, as well as shortcuts and widgets on its "fast desktop."
Taking multitasking to the next level, Cornerstone by Onskreen allows for multiple applications to be opened at once. With Cornerstone, you can "chat while you browse, message while you email, and play games while you schedule." You can also easily select one task to focus on, and the screens containing other apps minimizes quite easily.
What's the catch? Well, Cornerstone is not available on tablets yet, and it must be built in to the tablet -- not downloaded as an app -- in order to work. We're hoping tablet manufacturers (*cough* ASUS, Acer *cough* *cough) will catch on quick.