[Video]Photoshop Touch – Real Photoshop Functionality For Android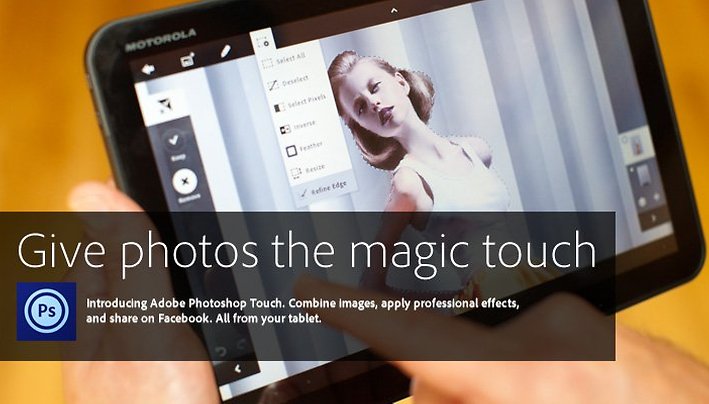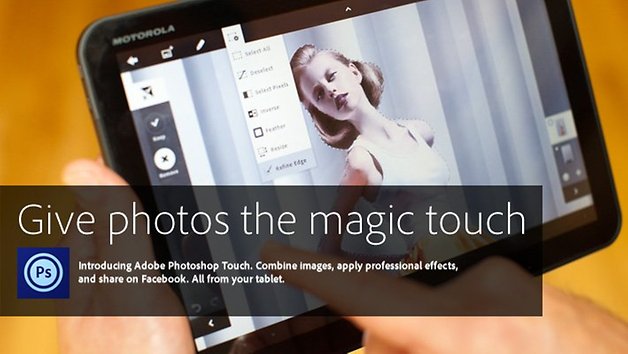 When Photoshop express was announced, anticipation was high that the powerful editing suit would help change the dynamic of mobile and tablet PC usage. In terms of media, tablet PCs have traditionally been end-of-line devices, where media has been consumed but not produced. But the prospect of Photoshop on Android Tablet PCs had some wondering if they truly could replace the laptop as the portable media device of choice. Photoshop Express, with its limited pallet of tools and barely visible interface, however, dashed the hopes of all those looking to leave their mark on the multimedia world. Now, it appears Adobe hasn't forgotten about its Android following, announcing a new table app – Photoshop Touch – which appears to do justice to the Photoshop moniker.
Introduced at their annual developer conference, Max, the professional grade photo editing app has been custom built for table PCs and promises to bring true photoshop functionality to the Android world. As can be seen in the demo-video below, this latest incarnation of the Photoshop line introduces many of the features expected from the PC suit, including:
Work with core Photoshop tools designed for tablets.
Use your tablet camera to fill area on a layer.
Select part of image to extract by scribbling.
Perform Google searches and share images on Facebook right in the app.
Auto-sync files to PC or Mac and open in Photoshop.
Photoshop Touch will be available in the Android Market for $9.99 later this year.
Photoshop Touch Demo Video: