[Video] Samsung Galaxy Tab 10.1 – So Thin You Can Hide it Behind...A Pencil?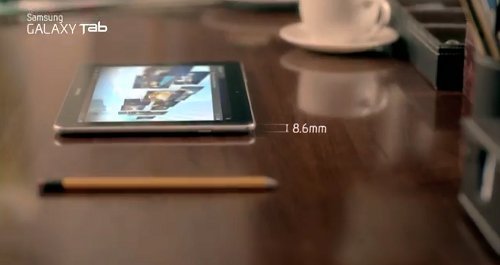 Well all know that the Galaxy Tab 10.1 is a sleek, skinny little thang. But did you know you can even hide it behind a pencil?
Such is the "plot" behind the new Galaxy Tab 10.1 commercial, in which a dad fends off his grabby kid by quickly hiding his Tab 10.1 in plain site next to a pencil. The Tab 10.1 is so thin that one can do such things.
Of course, thinness is not the Tab 10.1's only selling point, but it's certainly a big one. And for the millions of people who aren't as obsessed with Android as we are, the Tab's thinness will serve as their introduction to the device.
As far as introductions go, this is not such a bad one.