[Video] Samsung Infuse Hands-On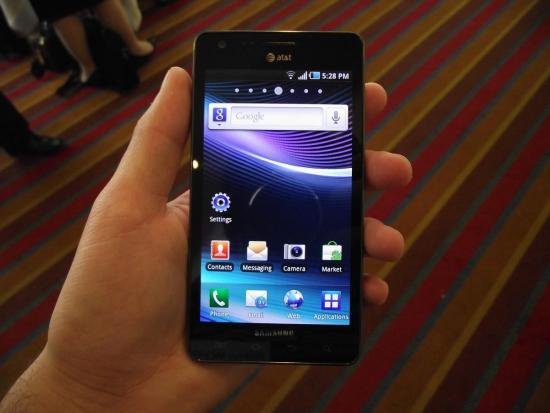 (Picture: Android Central)
Samsung is getting ready to launch their new phone, Infuse, and it's already been getting raves from first testers.
Why? First of all, the screen. The Android 2.2 phone is the standard black-slab style of most Samsungs, but it has a 4.5", 800x480 screen which sports Samsung's Super AMOLED Plus technology, increasing outdoor visibility and allowing for an impressive range of viewing angles. It also offers 50 percent more subpixels than previous Super AMOLED touch screens.
And the screen isn't the only thing going for this phone. It also supprts HSPA+ and HSUPA, which Samsung claims will allow for the fastest browsing experiene on AT&T, and is super thin at just 8.9mm. It will even ship with a special edition of Angry Birds.
Understandably, Samsung is predicting the Infuse will be their summer blockbuster when it's released on May 15th. It will certainly attract the kinds of folks who swoon for the Galaxy SII and -- at $199.99 with a two-year contract through AT&T -- its quite the steal. Any takers?