[Video] Samsung SH100 Turns Your Galaxy S Into a 14-Megapixel Camera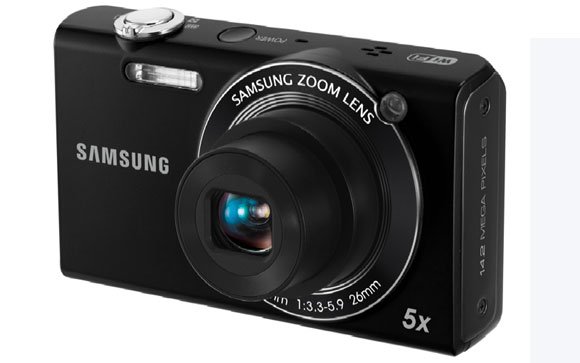 The 14.2 Megapixel Samsung SH100 camera has a lot of spiffy features. You can upload photos from your camera to your Facebook account wirelessly, create slideshows or distort photos with funhouse effects using the camera's touchscreen display.
But the feature that's been getting the most attention is called Remote Viewfinder.
With Remote Viewfinder, you can use your Samsung Galaxy S / S2 phone to see exactly what your camera's lens is seeing. You can also adjust the flash and take a picture directly from your phone. All you have to do is download the Remote Viewfinder Android app for your Galaxy S / S2 and the phone and camera will be able to communicate over the same wireless network.
This could be helpful if you are taking a photo of yourself, alone or with others, but technically you could also use this feature to spy on babysitters or as a makeshift home security device, since it essentially turns your camera into a CCTV.
Check out video of the Remote Viewfinder in action below:
The Remote Viewfinder is only available on the Galaxy S / S2 but Samsung says it plans on releasing the app on other phones in the future. We'll keep you posted...