[Video] Samsung Unveils Official Live Demo of Reader's Hub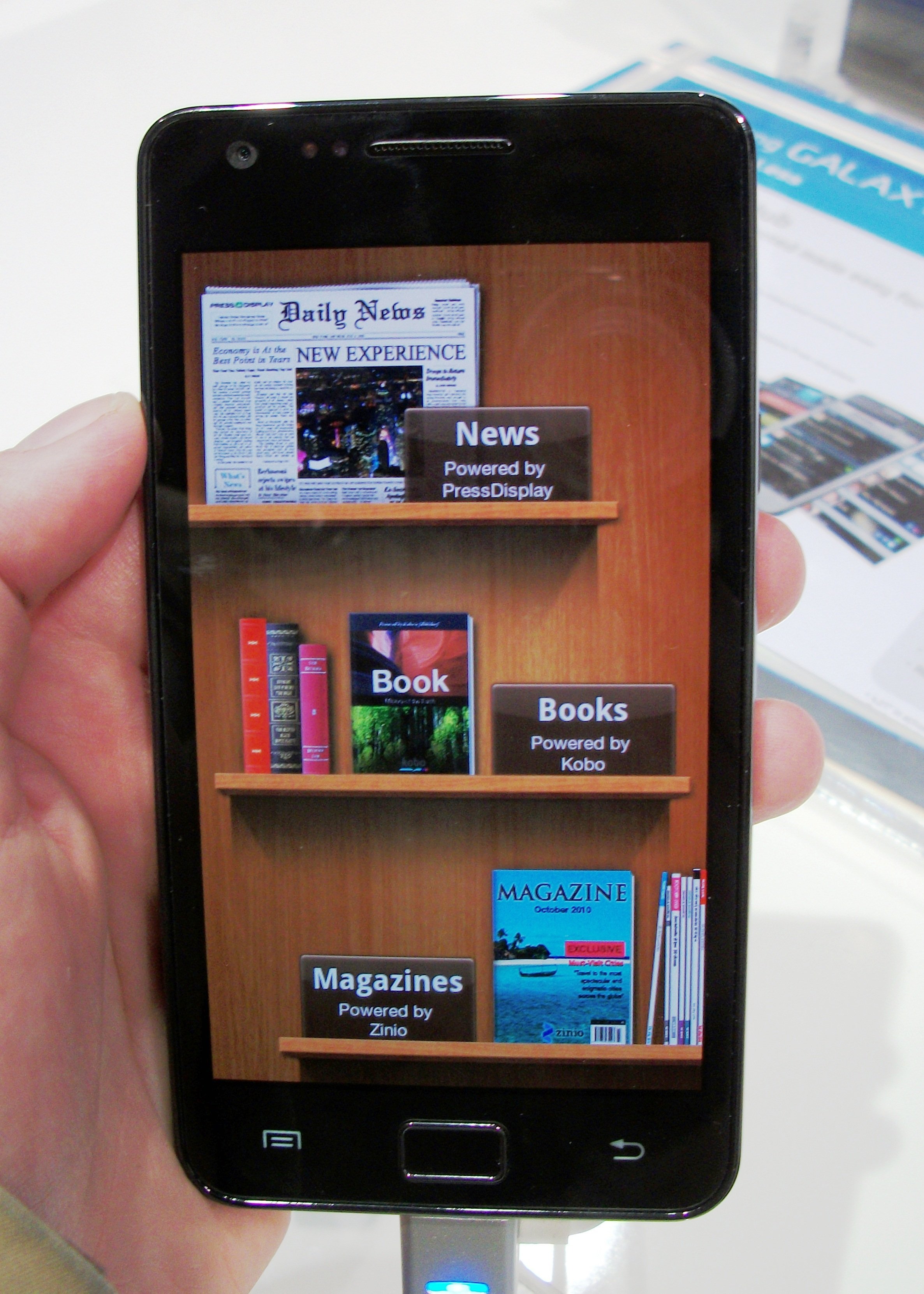 When we talk about the competition between the Samsung Galaxy S2 and the HTC Sensation, sometimes we make it sound like the Sensation is the only one with impressive software.
While Sense 3.0 is a beautiful thing, let us not forget the Galaxy S2 is also a powerful media hub. Today, Samsung Mobile released an official live demo of Readers Hub and Social Hub. The Hub is a bookshelf stacked with newspapers, magazines and books you can peruse with your finger. Newspapers look like actual newspapers in miniature form; just a click brings the font into a more readable size. Books can be thumbed through with some nice page-turning action.
Social Hub, on the other hand, organizes your Hotmail, Twitter, Facebook and Gmail accounts with a click of the button.
But it's the book and magazine reading features that we think we'll use most.
Are you impressed by the firmware on the Galaxy S2?