 [Video] Senseye Technology Allows You to Control Your Android Just By Looking At It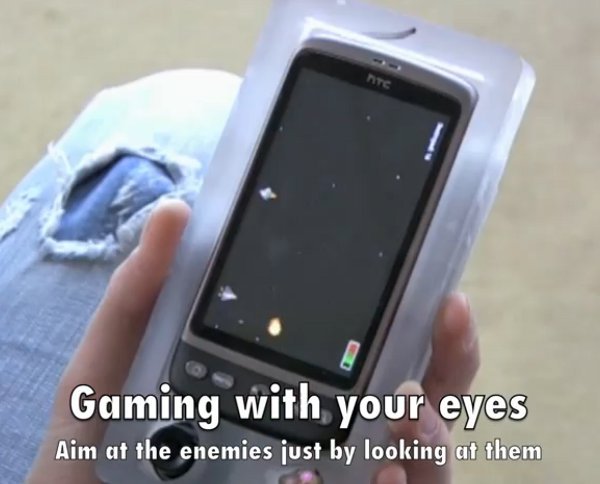 A new technology called Senseye can track eye movements, allowing users to have a completely hands-free experience with their Android devices. Using a front-facing camera and infrared LED, Senseye can:
Dim the screen when it notices that no one is watching it
Scroll pages by tracking eye movements.
Enter passwords by tracking eye movements across numbers.
Shoot video game enemies also by tracking eye movements across a video game screen.
Allow advertisers to track how long users look at various elements on the screen.
Perhaps best of all, Senseye is cheap to manufacture – the company claims the total cost of camera and LED is around $5 – which means it'll be far more likely to see wide-implementation than many of the experimental technologies we write about on this site. The company claims the first Senseye-enabled devices will ship in 2013, although Senseye isn't naming names yet.
Click below to see a video of the technology in action: