[Video] Serious Sam Kamikaze Attack Coming to Android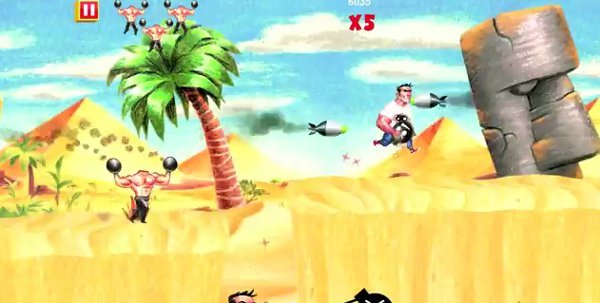 If you're a fan of the classic first person shooter game Serious Sam you're in luck , as the cult hit is making the treck to Android later this month. The game won't be appearing in the form of a FPS (first person shooter) but will instead be a running platform featuring Sam's rival, the Headless Kamikaze, in the starring role.
The game will feature over 40 levels of running and killing (and hopefully not dying). Looks like the developers have put a lot of effort into this game, even drawing the backgrounds by hand. The tagline? "Cartoon dismemberment has neber been so pretty.
Serious Sam is ready to land in Android Market sometime this month, but we're still waiting on the official launch date.