[Video] Sony's New Walkman Phone Is a Media Powerhouse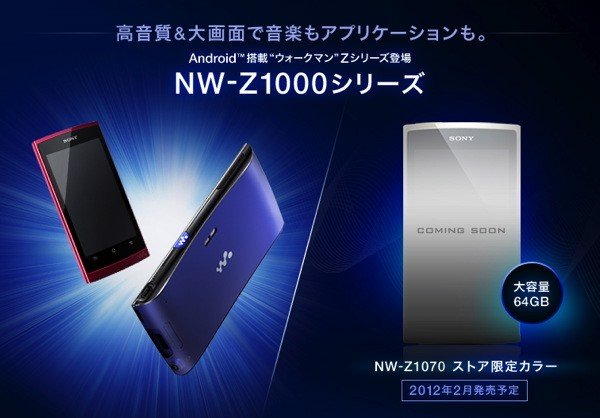 At IFA, we discovered a prototype of a Sony Walkman phone sporting Gingerbread and going by the name "Walkman Mobile Entertainment Player." Other than that, we didn't have much information to go by.
But now it's just been announced as the Sony Walkman Z– and it's shipping to Japan in December.
The technical data is fairly impressive. We're talking a 4.3" WVGA display, 1GHz Tegra 2 processor, and a battery rated for 20 (!) hours of continuous music or 5 hours of video. There's HDMI and wireless media pushing to a Bravia TV. 16, 32 or 64 GB will be available.
Sounds like a media powerhouse, and definitely a step-up from your average media-playing phone. Hopefully we'll get our own version of the phone sometime next year.