[Video] Stripping Down An Ice Cream Sandwich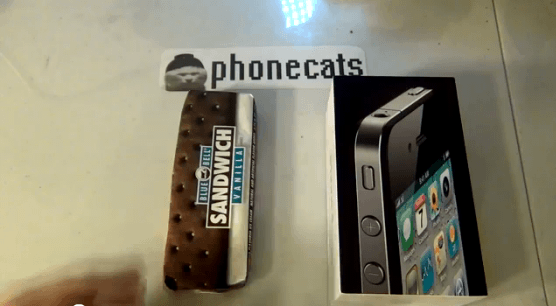 I am wary when it comes to email attachments.
You too?
So we're all sick and tired of having to wait and wait for the first Ice Cream Sandwich phone to be revealed. And some have decided that it's time to take matters into their own hands and show the iPhone what the latest Google OS can offer. The iPhone may look better, but the Ice Cream Sandwich is much more beautiful (and tasty) on the inside. Watch the video after the break to see how they compare.
As an Android fan it goes without saying that I would rather eat an edible Ice Cream Sandwich than ever come near an iPhone. See who wins in the epic battle of the industry titans in this hilarious video: