[Video] The Best Live Wallpapers for Your Android (From left: Blue Ridge, Sakura Pro, Twisted Colors and Retro Pixels live wallpapers)
From the more classical animations of live aquariums to an artfully-designed isometric "living" landscape, these wallpapers add flair to your homescreens. If you're getting sick of your wallpaper, give one of these a spin. But buyer beware – live wallpapers have a tendency to drain battteries.
Sakura Pro is a classically beautiful live wallpaper for your Android that allows you to interact with falling leaves. You can change the background color, as well as the color of the falling leaves, by adjusting the red, yellow and blue balance.
This is a classic live wallpaper (it's been downloaded over 1,000,000 times) featuring a set of colorful fishes and a shimmering cove seemingly in the middle of the ocean. You get to choose things like fish speed, food type and light animation. When you tap on a fish, it reacts by swimming away and when you tap on an area without fish, some fish food descends to the bottom of the sea floor.
Blue Range live wallpaper features an abstract landscape with pixelated deer, bears and other animals with whom you can interact. You can elevate sections of land, and tilt trees and flowers by moving the phone. Watch as darkness falls over the imaginary world at night.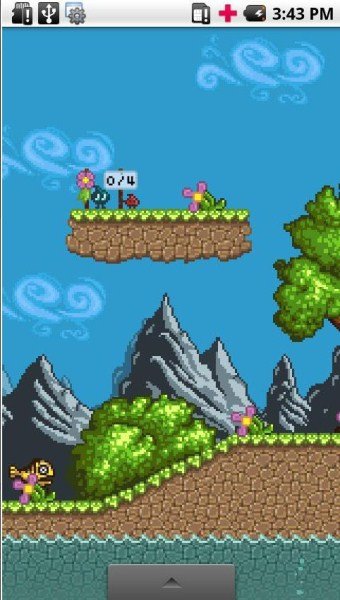 Retro Pixels is a live wallpaper by the same folks behind Blue Range and – as you can imagine – it features old-school game aesthetics. Flowers bloom when you receive text messages, leaves fall when you shake the phone and the moon rises at night. There are even four hidden secrets to discover. But I'm guessing this app will mostly interest the Super NES enthusiasts.
Blue Skies live wallpaper is just as you'd imagine – a 3D live wallpaper that soars through clouds. You can adjust the camera speed, wind speed, and even the "whispiness" of the clouds. Text messages show up as balloons.
Twisted Colors is a dynamic, interactive live wallpaper that responds to your touch with swirls of color. You get to choose the colors and the speeds.