[Video] The New HTC Sensation Promo Vid Is So Good I Think I Just Drooled on My Keyboard.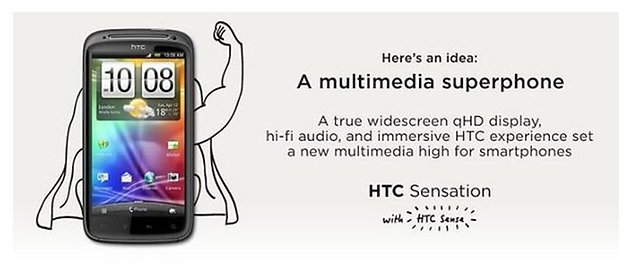 Why?
Unibody construction with super grippable back means it'll be hard to drop. But if I do, Gorilla Glass has my back.
4.3 inch display – with 35% more pixels than a typical display – is available for my movie-watching pleasure.
Homescreens with so much information, I won't even need to open up an app to see what's up.
A lockscreen with fast access to the apps I use the most.
An instant camera with virtually no shutter lag for capturing moments on-the-go.
1080p HD video with stereo quality sound and HTC Watch for on-demand media.
Wireless transfer to TV (so cool)
Sure the Galaxy SII is fast (very fast, actually) but it doesn't offer nearly the number and quality of the Sensation's firmware additions, like the aformentioned lockscreen, awesome homescreen animations and HTC Watch. This is a bundle of firmware I wouldn't resent. Galaxy SII will appeal to gearheads and rooters, but for those wanting a brand new phone experience, you just can't beat the Sensation.
Promo ad below: