[Video] Toshiba Announces 7" Thrive Android Tablet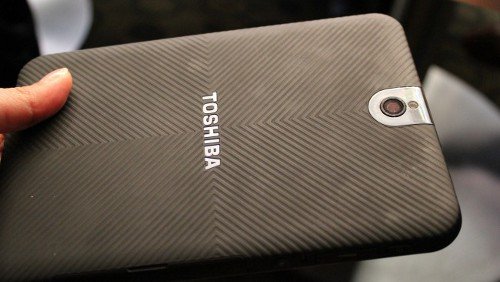 The Toshiba Thrive – not yet launched this year – sure has some impressive specs. As the name would imply, it'll have a 7" screen display with a resolution of 1280x800 pixels, plus a Tegra 2 dual-core processor and Android 3.2 Honeycomb.
Visually, it looks a lot like it's older brother – the AT200 – although, of course, smaller. It rocks a MiniHDMI, microSD and microUSB slot, and will come in both 16 and 32GB versions this December. Price is still unknown.