[Video] Updated Google TV Seen at CEDIA Sporting Android Honeycomb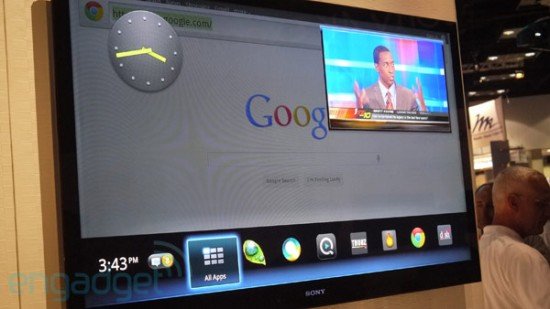 Engadget's roving reporters have picked up some new Android news from the floor of CEDIA: A new Google TV display model running an Android 3.x distribution. In the embedded video below a series of the latest optimized Google Apps get run through their paces and the presenter gives a good feel for how the UI is incorporated into the TV-viewing experience.
Overall, the GoogleTV UI and associated app collection seems like a well-polished entry into the field and work well with many of the new integrated electronic living concepts we've seen pop up now and again.