 [Video] Watch Steve Jobs Take LCD, Give Birth to a Computer In Crazy Taiwanese Tribute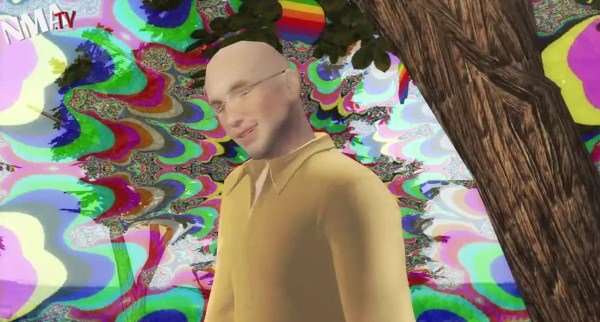 When it comes to kitsch, you just can't beat the Taiwanese video producers NMA TV. With their over-the-top sense of humor, they manage to take any subject and make it totally bizarre. Last time we caught up with them, they were over-dramatizing Google's Motorola acquisition. This time around, they're going after Steve Jobs. Take a look below:
So, just to recap, first Jobs does a bunch of drugs and gives birth to an Apple computer. Then he's fired, acquires Pixar, battles cancer, rejoins the company and fights against Android. Finally, Tim Cook arrives to replace him. Moral of the story? If you do a bunch of LSD and sit under a tree, you will end up a billionaire.