[Video] Woah, It's Like Angry Birds But in Real Life, Man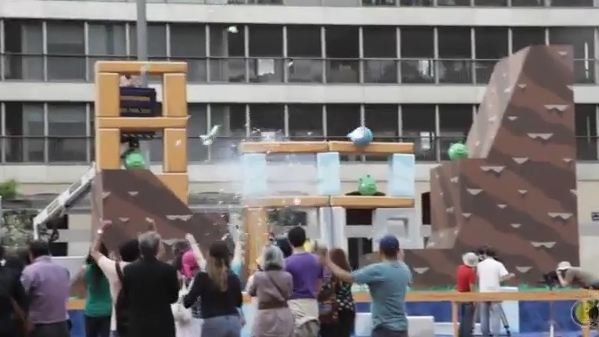 Either I just saw a massive, real life Angry Birds demonstration in the middle of Barcelona, or I've been playing the game so much that I'm hallucinating things that aren't real. I really hope it's the former.
Damn. That is one pricey set-up. Check out those pyrotechnics! And they got a band, a giant video screen, and even a cherry picker for re-arranging new levels. Impressive! To see more videos like this, click the links at the end of the clip.