[Video] Woah: Samsung Releases Awesome New Galaxy S2 Ad – "Unleash Your Fingers"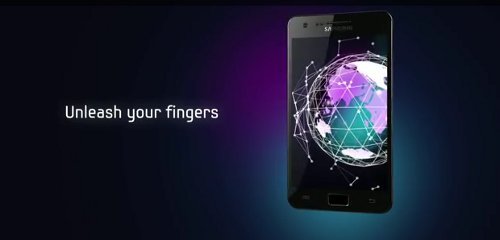 When it comes to iconic advertisements, we've always considered Apple king of the jungle. After all, what could possibly outshine those dancing sillouettes?
Well, how about some fancy finger-work?
This impressive -- nay, inspiring-- new ad for the Samsung Galaxy S2 showcases one handsome young lad's talent for creating shapes in thin air. Like a viral youtube video featuring some amazing amateur, the video gets more and more impressive as it progresses, until the fancy finger-work is combined with abstract computer imagery. Take a look below:
This is a smart ad, in more ways than one. It features a simple idea, done well, showcases a talented young guy and completely breaks out of the normal ways companies tend to advertise their cell phones. There is no laborious listing of special features, or clever sales pitch. Just some visual candy that's likely to go viral.
It's for Samsung France. And while we usually don't like to encourage ads that don't actually feature a phone, we'll make an exception for this one. Bravo!