[Video] Xperia Mini and Xperia Mini Pro in Action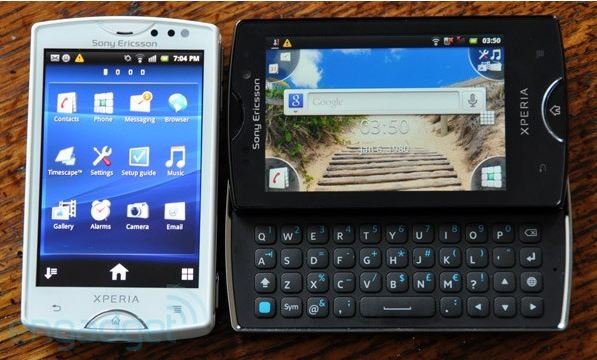 The Xperia Mini and Xperia Mini Pro sure are cute phones, but what else makes them unique?
Well, for one, the Xperia Mini Pro has one of the roomiest keyboards we've ever seen on a model so small. Both phones also allow you to easily access your most-used applications by keeping them in one of the four corners of the screen so, rather than having to scroll through endless pages to find your favorite apps, you can keep them with you while you do other things on your phone.
We also like the ability to drag around and re-arrange the widgets on the screen - even though the Sony representative seemed to have some trouble with this. Check out the videos below for a complete look at these new features, and more.