 [Video] Young Mark Zuckerberg Reveals Plans to Conquer the World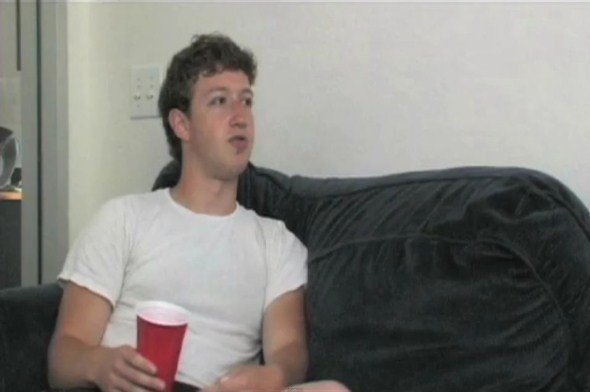 Mark Zuckerberg may be a gajillionaire now, but there was once a time when this enterprising young man was just a fratty-looking bro drinking brewskies out of red sippy cups and programming "The Facebook" barefoot in his Palo Alto office.
It's June, 2005. The 15-month old social networking site is celebrating its three millionth user with a keg of beer, and Zuckerberg is being interviewed by a documentary filmmaker. Zuckerberg plays it coy, either intentionally downplaying the significance of his new social networking site or not yet sure of the site's potential.
"There doesn't neccessarily have to be more," he responds when the interviewer asks if he plans on expanding his social network to more schools. "A lot of people are focused on taking on the world. I think part of doing something different and making something cool is focusing intensely. We can't provide the same level of service if we [expanded]."
The interview is pretty funny, especially for all the "like"s Mark Zuckerberg injects into his sentences. He seems like just another Ivy League frat boy, trying to play it cool.
Just a year after the interview, Facebook would turn down a 1 billion dollar offer. Today, the site has over 750 million members, offices in 15 countries and valuation of well over $50 billion. Was it random or pre-ordained? After watching this video, it seems like Zuckerberg had no idea just how big Facebook would become.