 [Videos] More Goodies For Xperia Play– FIFA 12 and Dead On Arrival Trailers Hit 'Net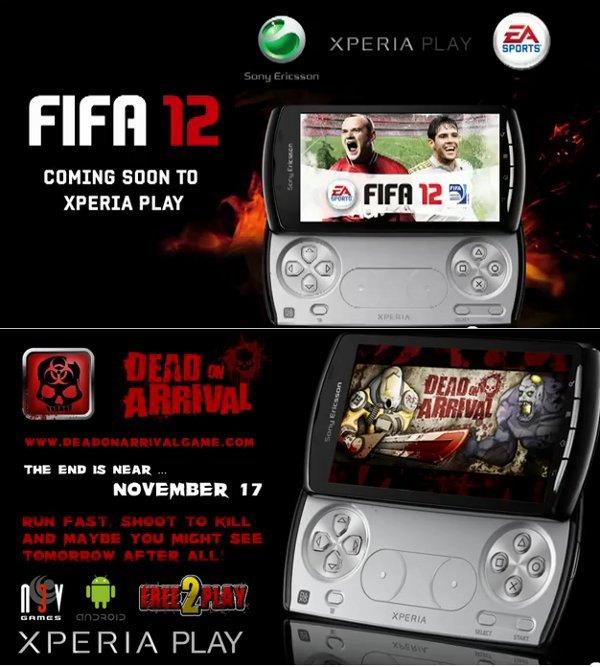 It looks like Xperia Play owners are getting a late Halloween gift. Zombie action title "Dead on Arrival" and scoccer power house "FIFA 12" to launch on Sony Ericsson Xperia Play soon. The official trailers have gone live I for one am excited about finally getting a good zombie killing title on my Android phone of choice.
We'll it looks like I know what I'm going to be doing during my commute. After an inital dry spell in quality titles for Sony Ericsson's Andoid gaming device, it's nice to see some high quality titles droping to flush out a line-up that already includes such star lines as Dead Space and Modern Combat.