 Waffle House Goes Android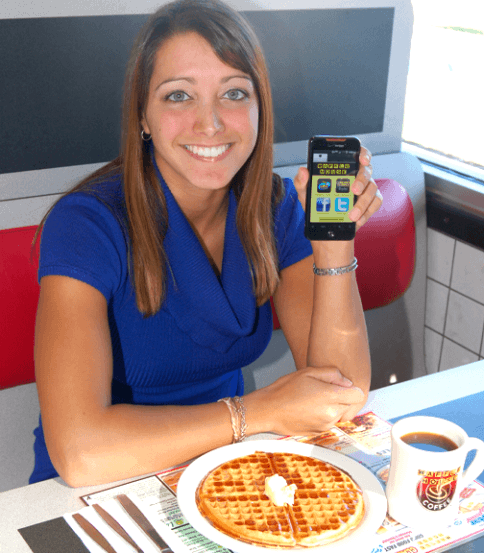 Just the thought of a crispy, fresh waffle topped with blueberries, whipped cream and some of that precious maple syrup is enough to send me into convulsions. So you can imagine my excitement when I saw that Waffle House has just uploaded an app to the Android Market. Take that IHOP because Waffle House is strutting into the 21st century Android-style.
As any waffle aficionado knows, every Waffle House is like a small piece of heaven for anyone with a sweet tooth and it's open 24 hours a day (man, sometimes I just can't help lovin' America). Just as the Waffle House hasn't changed its logo or design since 1955, the Android app is fairly conservative and doesn't come with any fancy features. So you can forget about ordering your next Waffle House meal from the comfort of your home. All this app can do is direct you to the nearest Waffle House location, meaning that you'll have to drag your lazy behind over to the closest affiliate to gorge on some delicious waffles. If you're so addicted to waffles that it's becoming a problem in your life, you can join the Waffle House Regulars Club on the app, giving you access to coupons for free food and other goodies. Now that's a tasty app if I've ever seen one.