Watch Android Beam in Action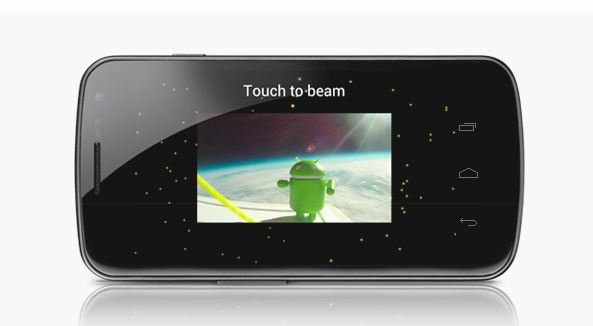 All the hoopla about Google Wallet sometimes makes us forget that there are other, more social, uses for an NFC chip. It's not just for commerce! With the new Android Ice Cream Sandwich, you can use the NFC chip in your phone to send websites, maps and apps to other phones simply by bumping screens together. It's called Android Beam and it looks amazing.
So, for example, say you're reading a website full of interesting information. Don't feel like telling your friend the exact URL? Just bump your phones together. The same works for apps, and locations. Upon contact, the Galaxy Nexus will ask you to confirm that, in fact, you'd like said information beamed to your phone. A simple click to confim and you're done.
Android Beam isn't the first social use of an NFC chip, but it's certainly the first social NFC use built-in to an Android platform. The only downside is that, undoubtedly the Nexus S and Galaxy Nexus will be the only phones capable of taking advantage of this feature for the time being, even as Ice Cream Sandwich is made available to any 2.3-Capable device.
The evolution: infrared –> Bluetooth –> NFC —> Android Beam