Watch as the Android and a Pile of Legos Solve the World's Most Difficult Rubic's Cube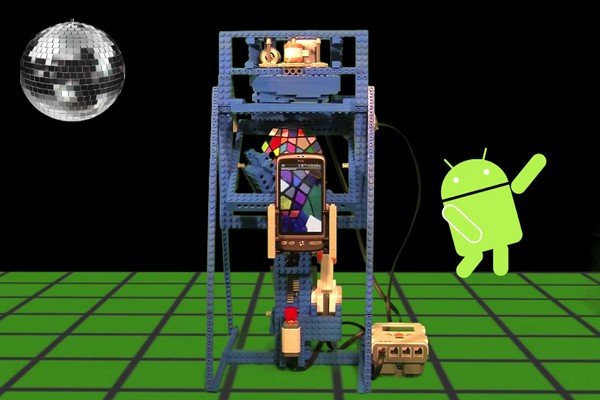 This has to be seen to be believed.
It appears someone was able to use the Mindstorms NXT kit and an HTC desire to solve the Megaminx: a 3-D puzzle multiple times harder than your ordinary Rubic's Cube. The app works by using the phone's camera to take individual images of each of the puzzle's 12 faces, which is then processed and sent visa Bluetooth to the NXT controller, which in turn controls the legos. Video after the jump.
Witness the badassery below. This took some serious skill. Just look at how the cell phone directs all the flipping and twirling. It's so gracious and so awesome. You can get your hands on a Mindstorms NXT remote app over here.