Now You Can Control Your Android with Just a Wave of the Hand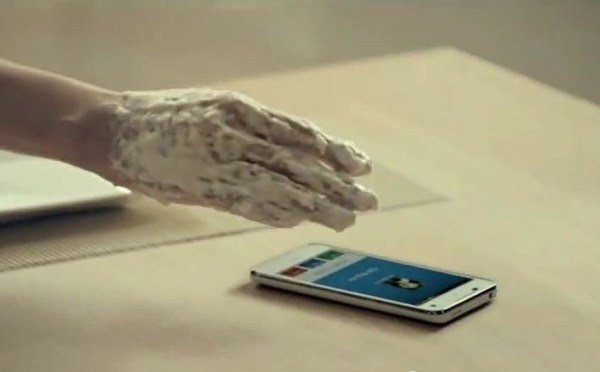 Say your hands are full of pizza dough and you want to switch songs on your Android. What do you do? Smear your beautiful Android's AMOLED display with your doughy fingers? If you've downloaded the Wave Control app for Android, a simple wave will accomplish the task.
Wave Control works by using the front-facing camera on your Android to track your hand movements. One wave across the screen skips a song forward, two skips back to the previous song and three will pause or resume the song. The app runs in the background so it can keep an eye on the sensor for any waving movements and is compatible with just about any media player that has control buttons.
We first brought you the concept of wave control when Pantech released a teaser video for a phone called the Vega LTE. While that phone is only available in South Korea, the upcoming Sony Xperia Sola will have similar functions and is expected to be released sometime this summer. No phone on the market currently has integrated touchless controls, but the Wave Control app is a good subsitute for now.