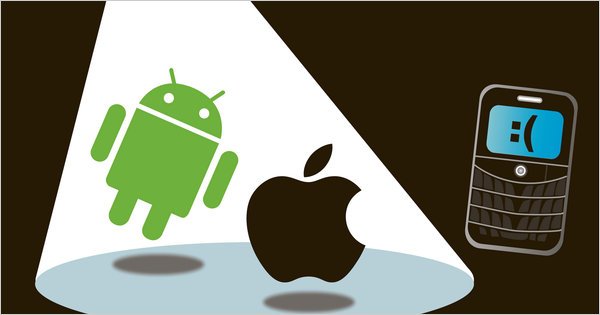 (Photo: New York Times)
Nothing good, writes Engadget:
With its slow shift to QNX as its primary operating system, continued promises about the current BlackBerry OS, and half-hearted embrace of Android apps, it's increasingly starting to look like RIM is.. tying itself to a sinking ship.
Add to that an unflattering profile in the New York Times a few days ago, quite tepid reviews for the new Playbook tablet and a projected slide in market share between now and 2015, and things are not looking so hot for the makers of Blackberry.
To me, it looks like the company will continue simply marketing their products to corporations who appreciate their secure networks and business-oriented software. This is not a market that is likely to grow nearly as much as the wider tablet or smartphone market, but with any luck it will remain somewhat stable.