 While We Wait for the Galaxy SII, There's Always the Droid Charge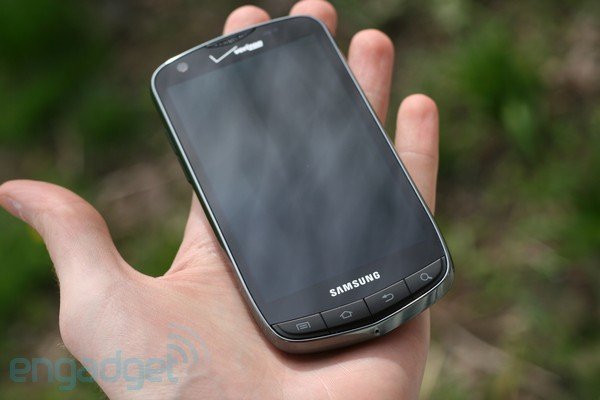 (Photo: Engadget)
A few days ago, we posted a somewhat mediocre review of the Droid Charge by the guys over at Android Central. The reviewer bemoaned the phone's cheap-feeling hardware, extreme case of bloatware and slow running speed.
Well, the top dogs over at Engadget have finally gotten their hands on the device and have a few nicer things to say. Turns out, the Droid Charge ain't so bad after all, and certainly beats the Thunderbolt when it comes to battery life:
In terms of performance it's more or less on par with the recently-released Thunderbolt, but battery life is far superior and, while the Super AMOLED Plus display has its quirks, we think they just add character. The imaging sensor 'round the back is top-notch and, overall, this is a very good phone. The only real disappointment? A plastic design that probably will be looking a bit rough after a few months in your pocket.
So there you have it: the Charge is perhaps a worthy phone for those who can't wait for the Galaxy SII, although you might want to invest in a carrying case. The last hurdle? The phone currently costs $300 on Verizon, which is the same price as Apple's 32GB iPhone 4.