Who's Thinnest – LG Optimus Black, Galaxy SII, or Xperia Arc?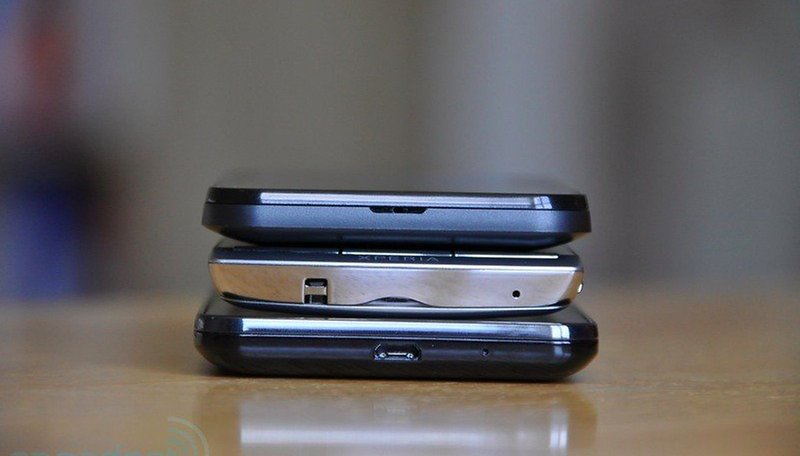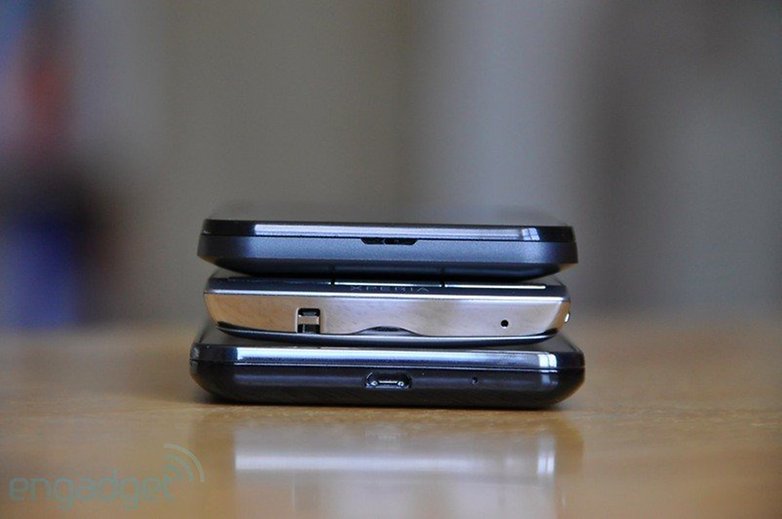 (It's a sandwich! From top: Optimus Black, Xperia Arc and Galaxy SII)
Anorexic? No, no, let's be polite and just call the LG Optimus Black thin. The 9.2 mm-thick handset made its debut to lots of praise at CES earlier this year and it will very soon be released globally. No, it's not the absolute thinnest phone on the market (the NEC Medias N-04 still takes the cake) but it is thin enough to provide some serious competition to the Galaxy SII and Xperia Arc.
The LG Optimus Black is technically a bit thicker than the other two phones, but because it doesn't bulge out on either end, it rests a bit lower on the table. You can check out the video comparison below:
The thinnest Android phone remains the MEDIAS N-04C...just look at how thin it is compared to the iPhone 4: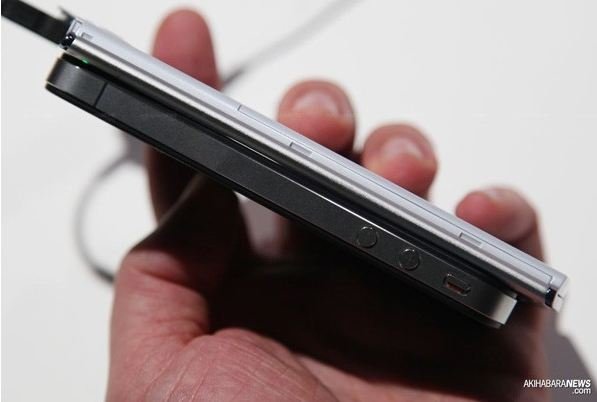 (The MEDIAS N-04C: SWOON!)
I think I'm in love. Too bad the phone is currently being manufacture exclusively for Japanese subscribers.
These size competitions sure do make us feel old, though. Remember when the pink Razor cell phone was the slimmest thing around? Times sure do change.