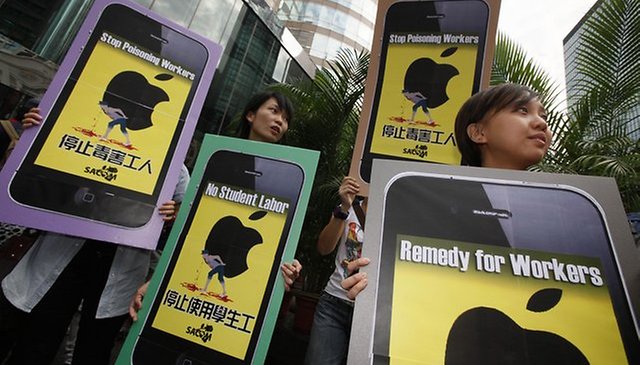 Why Android vs. Apple Is Class Warfare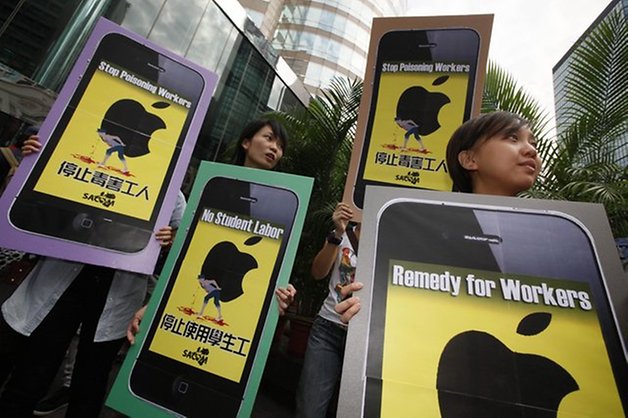 (photo courtesy of sacbee.com)
Who's the top dog: Android or Apple? The nonstop mudslinging and back-and-forth surrounding the world's two greatest smartphone operating systems has become so redundant and overblown in the mainstream media that it's starting to rub people the wrong way. Rivalries are fine, but pitting two operating systems against each other seems sensationalist, and dare I say, childish. Don't get me wrong, I am not preaching the mantra of "can't we just all get along and be friends", but I believe the way the media portrays the opposition between Android and iOS is misconstrued. Android vs. Apple is more than just a question of preference: it is a reflection of a growing social divide between the wealthy and everyone else.
The world's blogosphere has been preoccupied with two important yet seemingly unrelated pieces of news this month: the death of Steve Jobs and the Occupy Wall Street movement. While people professed their love for everything Apple and mourned the passing of one of America's greatest entrepreneurs (something I agree with whole-heartedly), thousands of other young people gathered on Manhattan to protest the inequality of the American social system. I couldn't help but see an irony in the fact that the same people that were chanting for businesses to pay their fair share could sing praises to Apple, one of the world's biggest corporations.
One of the things that Apple has done exceptionally well is capture the attention – and more importantly the wallets – of young, educated Americans impressed mesmerized by the trademark slick and minimalistic design of Apple devices. Just take a peek into any American university library and you'll be blinded by a sea of shining Apple logos. And this is exactly where the issue of class comes into play.
As we know peer pressure can be a strong force and high-tech gadgets are no exception to this rule. Coming from a middle class family and paying my way through college with financial aid, I was surprised to see the overwhelming predominance of Apple computers, smartphones and tablets on my college campus. For me MacBooks and iPhones became a painful daily reminder of what coveted pieces of technology I could not afford. Even with the special Apple discounts, purchasing a brand new Apple computer or smartphone was way out of my league. Carrying around my bulky PC, it became increasingly apparent to me that Apple was a socially divisive company.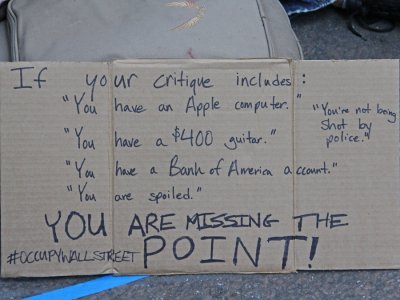 So although I praise Steve Jobs for his brilliant and unparalleled innovation, I understand why many perceive Apple as being inherently elitist. Because of its flawless design and all-in-one integration, Apple could afford to maintain high prices for devices made by low-cost Chinese labor.
Things have radically changed with the emergence of Android smartphones. Due largely to its open-source nature, Android has the potential to put smartphones into the hands of more people around the world than any other OS. Manufacturers such as Huawei have been targeting the Third World with affordable smartphones in places such as Africa, Central America and Southeast Asia. Across the world, people who could not afford owning an iPhone can now opt for a more bank account-friendly Android phone.
Yes, Apple computers will continue to occupy a specific niche of consumers with certain professional and educational needs. In the world of smartphones, however, the iPhone will not be able to compete in terms of sales with Android as it expands to reach out to less-wealthy strata society.
Now when people are occupying Wall Street and toppling authoritarian regimes in the Middle East, smartphones are an empowering tool and Android is inherently more democratic and accessible to the masses than Apple.
In the wake of Steve Jobs death, there is rising speculation that Apple will not be able to keep pace with Android's exponential growth. Indeed, if Apple fails to produce budget models of its devices aimed at struggling Americans as well as people living in developing countries, Apple will remain an elitist device and a symbol of class warfare.