Why AndroidPIT Is Excited About IFA And You Should Be Too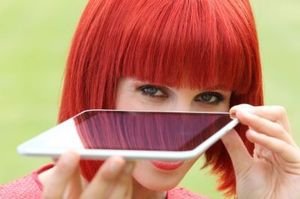 Next gen. smartphones, glasses-free 3d, tablets and ultrabooks as far as the eye can see: prepare to enter paradise! Well at least for tech geeks. Next week the 51. IFA international consumer electronic and home appliance trade show gets underway in Berlin and, while the name may sound boring, the trade-show has everyone here at AndroidPIT buzzing. I probably lost a couple of readers with the phrase "home appliances" but, well, their loss. The IFA 2011's more than 1000 participating companies are getting ready to unwrap their best and brightest and the products they debut will define the electronics industry for the next year.
This is the biggest electronics fair in the world; CES, Compstex, CeBIT? Nice, but IFA is where it's at. Last year's event, in the heart of one of the largest markets for Smartphones and consumer electronics attracted 235,000 visitors and generated roughly $5 Billion (yes with a"B") worth of orders in 6 days. This is where the biggest of the big roll out the latest from their labs. And we here at AndroidPIT are going to bring you every minute of it.
Why Android fans should care
By now I'm sure you've all seen the Samsung teaser trailer, which hinted at a new cellphone announcement scheduled for this year's IFA. But that's not the only hot property to look for (Check back tomorrow for AndroidPITs complete list of IFA rumors) from new 3D systems to new entries into the tablet market this IFA will have something for everyone. But the real reason Android fans should be excited about this years IFA my surprise you; It's called the iPhone 5.
Before you spam my inbox with hate-mail hear me out. Apple has been teasing the release of their new phone for months now. Most rumors point to a mid September to early October release. That means this is the last chance the Android community has to enjoy the lime light before the next Iphone drops. Developers and manufactures know that the inertia they get from this years IFA will carry them through the hype-hysteria generated by Apple's next release. This is Androids last chance to impress and that's exactly what the community is aiming to do.