 Why You Might Want to Make T-Mobile Your Next Carrier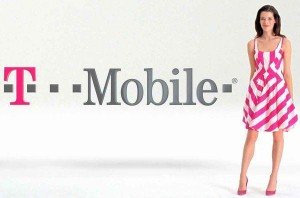 They may have lost Catherine Zeta as their lovely spokeswoman, but there is reason to believe this is becoming T-Mobile's moment. The company is currently rolling out a 4G network mostly in the midwest in the U.S. that promises download speeds of 42 megabits per second (Mbps), which is more than twice Verizon Wireless LTE's promised 12Mbps download speeds and theoretical 21Mbps maximum download speeds.
New York City, Las Vegas, and Orlando will be the first cities to see the speed improvement, and a nationwide rollout is planned afterward, if all goes well. Additionally, the company is going to be quietly releasing an unlimited talk, text and data plan for just $60 a month.
Of course, data plans at T-Mobile max out at 2GB (and then you're charged up the wazoo) but this is still a positive development for the company. Verizon still beats all carriers when it comes to coverage, though.