Wi-Fi only Galaxy Tab Now Officially Available for Purchase from Samsung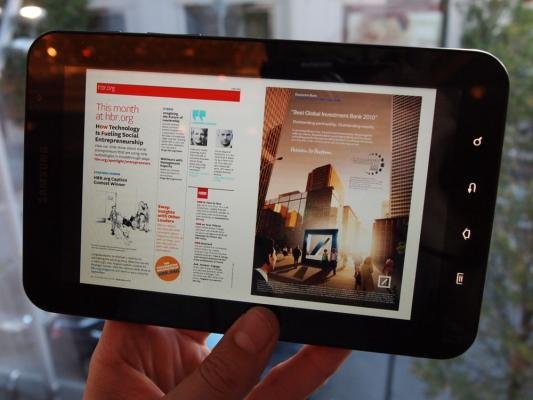 Photo courtesy of Androidcentral.com
Well check this out: as of yesterday, the Galaxy Tab is now officially available for purchase directly via Samsung's website. If you weren't able to get your hands on the model a few days early, now's your chance. The tab is priced at a competitive $349.99.
The Samsung website lists six official online retailers where you can find the tab, including CompUSA Circuit City, CDW, Tiger Direct, Amazon and Fry's. It's worth noting that, as of today, Amazon and Fry's stock was sold out.
A few days ago, Verizon rolled out an update for the tab, which promised better speed and performance for the built-in browser and less battery drain, but it still remains to be seen when there will be an official update for non-Verizon subscribers.
If you're looking for a well-priced tablet, though, I'd jump on this offer.
Check out Samsung's pretty product page below.