 Will Android 2.3/ Gingerbread Be On HP TouchPads Tomorrow?!?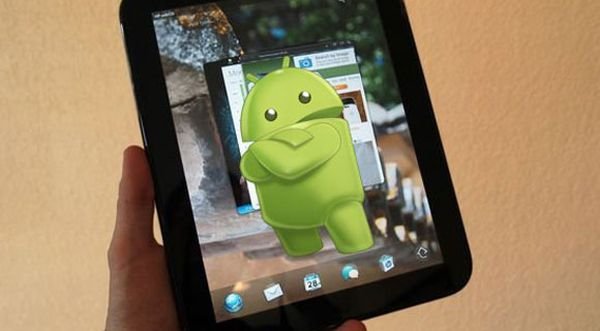 Since HP nerfed their TouchPads price down to an affordable $99, they've been selling like there's no tomorrow. And for users looking to pick one of the (finally) reasonably priced TouchPads, there is no tomorrow. BestBuy sold out.
Android fans lucky enough to get one in the initial rush have been working feverishly to get their favorite OS up and running on their new TouchPads and if you believe the Youtube, some have even managed to do it. While we have to stress none of these are confirmed but the rumor-mill keeps churning up new videos hinting at the possibilities of Froyo or even Gingerbread on the HP's TouchPad
Our first video come from a Youtube user claiming his coworker order a 32 gig TouchPad from Bestbuy, which came, surprisingly, with Android preinstalled. The video looks convincing enough. The device seams new and even has the protective foil still on the screen. But this opens up lots of interesting questions: Why didn't Bestbuy advertise this? Could the video be part of a viral ad. campaign? And if it really works where can I get one?
Our next video may answer that question. As we reported yesterday developers are already working on a custom ROM, which would bring Gingerbread and hopefully Honeycomb or Ice cream sandwich to the TouchPad. Now, a Youtube user claims to have beaten the developers from Project TouchDroid to the punch. In the video below the user claims to have gotten Gingerbread 2.3 up and running. If his claim can be believed he's going to be posting a guide on his channel tomorrow. But we're treating the claim with a grain of salt. The video shows no evidence and this might just a way to drive traffic to his channel.
Even if his claim is just hot air, I'm still going to get some bids in on a TouchPad on ebay. Just in case.