Will Your Shoe Power Your Cellphone?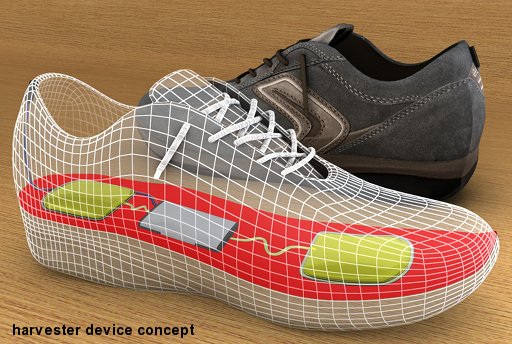 Here at the AndroidPIT blog we have a problem. Everyday, just around lunch time, after hours of diligent blogging and wading though the see of new apps, our beloved phones just can't keep up the strain and beg for a charge. But for some reason there never seems to be a mini-USB cable around when we need one. But if two researchers from the University of Wisconsin-Madison have their way, drained batteries my be a thing of the past.
In a recently published article the scientists specializing in energy-harvesting technology, Tom Krupenkin and J. Ashely Taylor, suggest a method to gather up some of excess energy we humans produce each day and put it to good use powering your Android. While it may sound like something from the Matrix, don't panic, no one is going to put a probe in your brain. Instead the researches believe by using an insert, which converts human locomotion into useable energy though liquid motion, into consumers shoes, they can extend battery life by up to a month.
While they are still in the concept phase, the research seems promising. If they make it past the drawing board, the device could see use in poorer countries, where access to electricity is limited or by military service personnel during deployments. Altruistic motivation aside, I have to admit, I'd take the stairs more often, if it meant I'd only have to charge my phone once a month.