Will a new HTC Android Phone be announced on September 20th?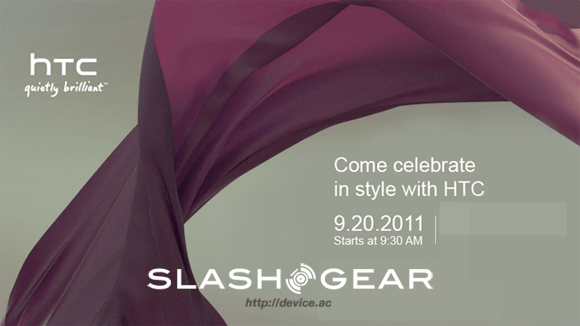 HTC has announced a new press event for the 20. September, 2011 in New York under the banner "Come celebrate in style with HTC". With a little luck we might just get to see a couple new Android devices in the run-up to the iPhone 5 launch expected later this fall. Many had expected the Taiwanese smartphone champ to take advantage of the IFA in Berlin to introduce a slue of new Android devices. But the hopes of Android fans were dashed when HTC arrived in Berlin with only Windows Phones in their luggage.
With a little luck, September 20 will see the debut of HTC's new flagship Android device. The rumor mill has been churning out stores – the device could be called Holiday, Ruby or Amaze – but its about time that HTC shows what their latest Android flagship can do. On September 20 we'll know more.
Related HTC Stories: