 Will the Nexus 3 Come with a Dedicated Google+ Button?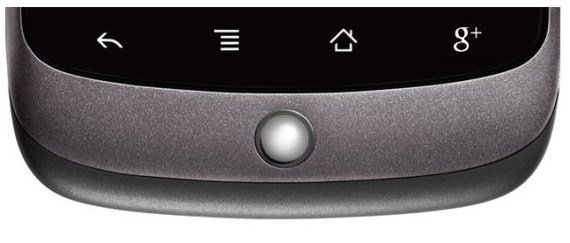 (Picture: Android and Me)
It could be a hoax, but a Google+ fan page on Facebook claims to have an exclusive source at Google who says the upcoming Nexus 3 will come with a dedicated Google+ button. The owner of the page writes:
I am revealing something big, well not just big its huge. We saw the official Google phone series. Firstly , the HTC Nexus One , Then the Samsung Nexus S . The third Nexus- Nexus 3(name not yet finalized) will be manufactured by HTC and will have the special one click sharing button for Google+. P.S : Can't show the proof yet but the news is from an official Google employee.
Android and Me is skeptical for a few reasons...
Copying the ChaCha and Salsa's Facebook buttons would only give greater ammunition to Facebook and Microsoft in their suit against Google.
It wouldn't look very aesthetically-pleasing.
Google was previously planning on phasing out physical buttons on their Nexus devices.
I disagree with Android and Me's analysis. I don't know the person who created the Google+ fan page, nor do I know if he really has a source at Google, but I know that Google+ has grown exponentially over just the past week to become a true Facebook rival and has enough momentum going for it that a Google+ button on future purely Google phones shouldn't be totally ruled out. There are plenty of folks (myself included) who would love to be able to easily share things on Google+ at the click of a button. Finally, physical buttons aren't so unsightly that they completely ruin the aesthetic of phones and, when placed in the right location, they become an asset, not a liability.
What do you think? Would you love a dedicated Google+ button on your phone?