 Woah: Fujitsu Announces "Arrow Z" – A 1.2Ghz Waterproof Android with an Insane 13-Megapixel Camera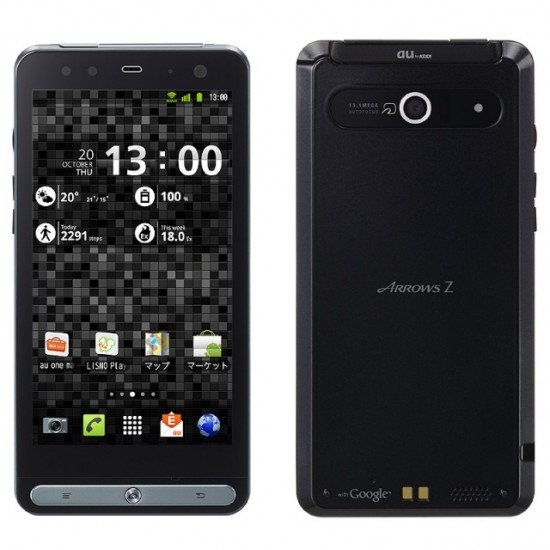 Another day, another device that (for now) is only launching in Japan (lucky bastards). The Arrow Z by Fujitsu, who you really don't hear about too much these days, supposedly packs quite an impressive number of features for a phone these days, including a supposed 13 megapixel camera!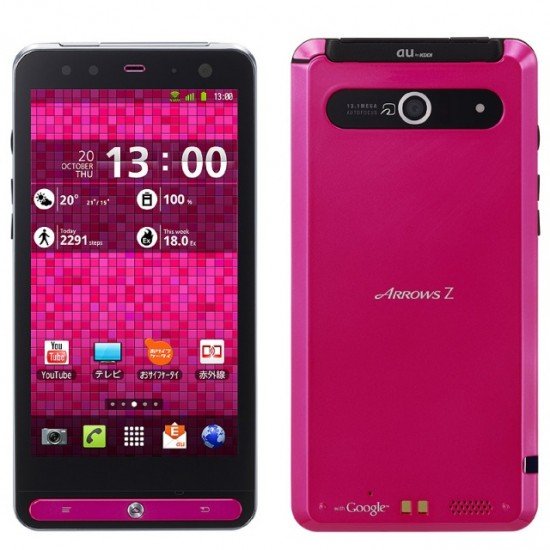 Wow. And as if that weren't enough for you, the Arrow Z will also come packing 1.2GHz dual-core CPU, 1GB of RAM and 8GB of internal memory. And it'll be water-proof. What a show-off!
Here's the full technical rundown (total showoff!):
Android 2.3.5
4.3-inch LCD display with 1,280×720 resolution
Wimax
Wi-fi IEEE802.11b/g/n (tethering is possible)
waterproof body
13MP CMOS camera (Exmor R for mobile, ISO25600)
1.3MP sub camera
1080p video recording
dual-core TI OMAP4430 CPU (1.2GHz)
1GB RAM
8GB ROM
HDMI interface, microSDHC card slot (32GB max.), microUSB port
Bluetooth 2.1+EDR
infra-red
e-wallet function
digital TV tuner
GSM, CDMA
size: 64×128×10.1mm, weight: 131g
Oh my god. A TV tuner? This phone is too much. Someone relocate me to Japan immediately!
(No related articles because this phone is truly one-of-a-kind)!