 Woahhhhhhh: Check Out this Motorcycle / Car / ??? with Built-in Galaxy Tab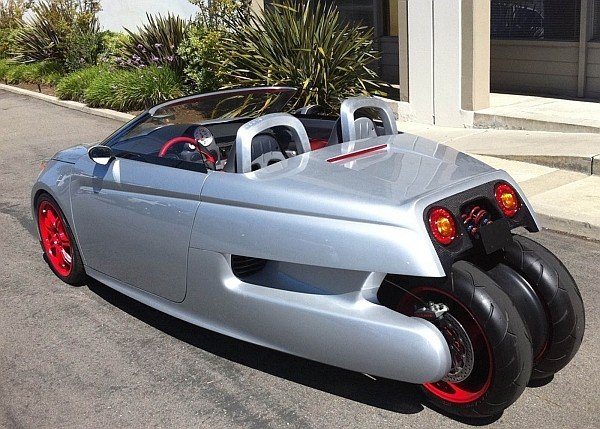 (The T3: totally real now.)
It reminds me of Batman's car and looks ridiculous riding down the street, but the new three-wheeled T3 Concept car packs some serious computing power on the dashboard. As far as we know, this is just the second concept car to incorporate Galaxy Tabs, following Hyundai's lead. Check out video of the car in action below:
I'm not sure if the Tab is there to help you check on car functions or if it's just sitting there lookin' puuuuurty, but anything incorporating tablets and dashboards makes me excited. Sexually. The T3 has a top speed of 70 miles per hour, though it's got that look that says: "I'm the fastest motherfucker in the carpool lane."
Now that'll be 25,000 dollars, please.