Would You Pay $299 for the Nexus Prime?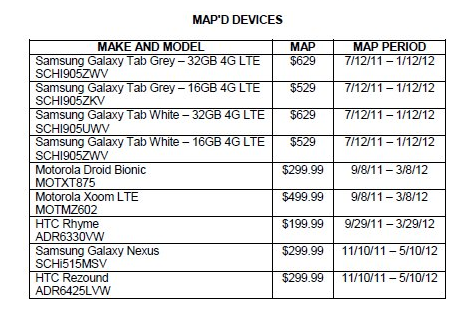 (Photo courtesy of AndroidPolice.com)
A leaked Verizon roadmap, which supposedly displays the on-contract prices of two of the hottest upcoming Androids – the HTC Rezound (AKA Vigor) and Nexus Prime – has caused a small furor. According to the leaked document, it seems both of these well-equipped phones will come with similarly hefty price tags – $299 on contract.
The roadmap also indicates we won't be seeing either of these phones in consumer hands until a ways beyond the official unveiling. According to the roadmap, neither phone will be available until November 10th.
Would you pay $299 to get your hands on the latest Android device or do you think you'll wait for the price to go down? Do you think the Prime's price will damage sales significantly (when pitted against the $199 iPhone 4S) or do you think enough folks will be willing to shell out the big bucks for a piece of Android history?
Related:
Verizon: Apple's Patent Dispute with Samsung Is Anti-American