 YouTube Gets Major Site Revamp, Looks More Like Hulu Now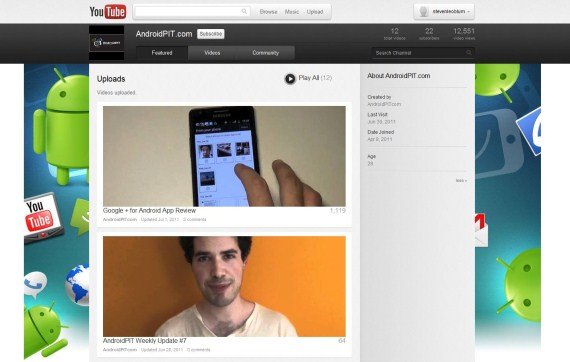 A larger assortment of screen sizes, black bars at the top and bottom of the screen...if the YouTube of the future looks familiar to you, perhaps you've been acquainted with Hulu?
YouTube has just launched a dressed-up version of their classic website, and it's got all the trappings of a major redesign. Related videos are now scrollable under the main video and there are four screen sizes available, including a larger version that still includes related videos and the Youtube search bar but sets videos against a black background. Everything is easier on the eyes; the search and login bars have a 3D shape to them with shadows.
The biggest change, however, is channel customization. You can now choose among four different video templates:
Creator: a video above a group of playlists
Blogger: a reverse chronological vlogroll of a playlist or your recent activity
Network: a video above a group of channels
Everything: a video above a group of playlists with a group of channels below
Check out this HBO page to get a sense of how channels look now.
YouTube finally looks like a professional, modern site. Congrats to the developers who gave it a much-needed facelift!