Your Guide to the Best Holiday Android Deals Around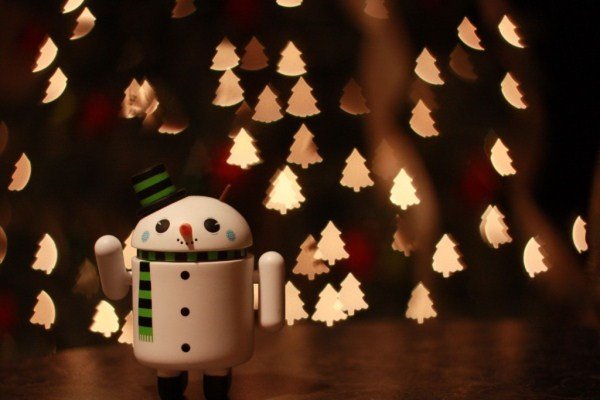 Christmas has arrived, which means deep discounts on your favorite Android devices. Which offers the best deals: big box retailers or carriers? Here at AndroidPIT we've combed through all of the biggest shopping sites to find you the best deals on the best Androids. Nothing's cheaper than free, so here's a list of all the free Androids being offered by major carriers and retailers, as well as a few of the best unlocked phone deals.
Best Buy

Best Buy is offering a number of phones for free through various carriers. AT&T is currently offering the largest selection of free phones through the big box retailer, including the Samsung Infuse, HTC Inspire, Motorola Atrix and Xperia Play. Verizon, meanwhile, is offering the Samsung Stratosphere 4G, Droid Incredible 2, Xperia Play and Samsung Illusion for zero dollars. T-Mobile is offering the Samsung Galaxy S, HTC myTouch 4G Slide, Samsung Exhibit II 4G, HTC Wildfire S and Google Nexus S. Sprint has a more limited selection of Androids for free – just the LG Marquee, Samsung Replenish, Samsung Intercept and LG Optimus S are listed.
If free phones are what you're after, we recommend the Xperia Play on AT&T, the Samsung Stratosphere on Verizon's network, the Google Nexus S with T-Mobile, and the LG Optimus S on Sprint. The Stratosphere's gotta be the best deal we've seen, though.
Unlocked Phones:
In addition to free phones, Best Buy is offering a number of unlocked phones, albeit for much higher prices. The cheapest quality Android they're selling seems to be the HTC Wildfire – being sold unlocked for $319.00. Not the cheapests Android around, but at least you can avoid that pesky contract.
Amazon
As usual, Amazon has got incredible deals on new Androids with contracts. They're selling the Thunderbolt, Motorola Droid X2, HTC Rhyme, Samsung Stratosphere and Samsung Droid Charge absolutely free on Verizon on a two-year contract. On Sprint, they're offering the Samsung Epic 4G, On AT&T, they're offering the HTC Inspire, LG Thrill, LG Revolution´and Xperia Play, while on T-Mobile, they're offering nothing. Holy cow!
My recommendation? I'd go with either the Thunderbolt or Samsung Stratosphere on Verizon.
Sprint
Verizon is offering the Nexus S, LG Optimus S and Samsung Replensih for zero dollars. Of those three, I would certainly go with the Nexus S. There's really no comparison here.
T-Mobile
T-Mobile is offering the HTC Wildfire S, Samsung Exhibit and LG Doubleplay for free. Of those phones, I'd recommend the Wildfire S.
Verizon
Verizon is offering the Xperia Play, Droid Pro, and LG Enlighten for free through their website. Of those phones, I'd recommend the Xperia Play
AT&T
AT&T is offering the Samsung Captivate and HTC Status for free through their website. Of those, I'd recommend the Samsung Captivate.
That's all for now...