A New Nexus 7: Mega Display & Mini Battery? Next week we will be directing our attention to the Google I/O Developer Conference, where we can at least expect the presentation of Android 4.3. A new edition of the Nexus 7 tablet could also be showing its face. An analysis that was published last night shows us the first specifications.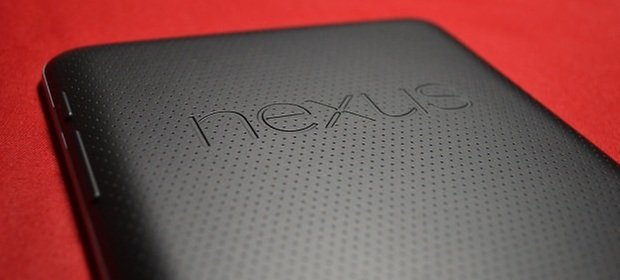 Of all online platforms, AppleInsider was the first to access to a document, where Mini-Chi Kuo, analyst for KGI Investment Bank, described the possible specifications for a ''new'' Nexus 7. Just like the Nexus 4, it should be equipped with a Snapdragon S4 Pro processor. Along with that, it's display will apparently have a resolution of 1920x1200 pixels. If this be the case, it's a definite step up from its predecessor (1280x800pixels).
Kuo continues his specs dialogue with two cameras: the back camera of 5MP has received a noteworthy improvement. Ticking along with a 4000 mAh battery, it took a significant downswing from its forerunner that boasted 4325 mAh.
Furthermore, the Qi standard will support wireless charging. And the cherry on top not to omit: the new version of the Nexus 7 will be coming with Android 4.3 Jelly Bean. Take a look yourself: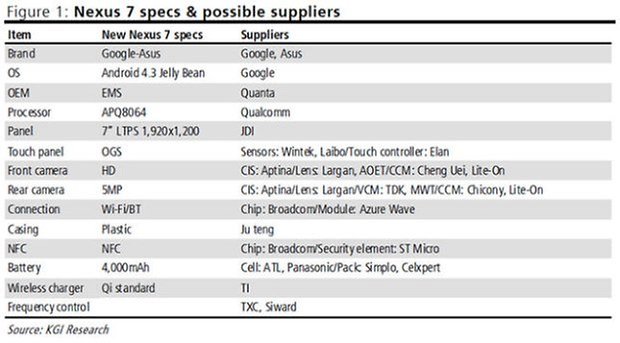 The new Nexus 7's exterior will entail a thinner border than that of its precursor. Kuo made no remarks in regards to the internal memory, though our Android-loving friends over at Android Authority stipulate that it will come with at least 16 gigabytes, though variations with either 32 or 64 GB are also expected.
A word to the wise: take these specifications with a grain of salt, because after all, these are just speculations from an analyst. The battery information is especially puzzling. Why would a new edition of the Nexus 7 have a display with a much higher resolution, yet a smaller battery? It's guaranteed that this would diminish the battery life. Whether Google will really assemble the technical data as described above is questionable. What do you think?