 Aakash Tablet: How To Sell 1.4 M Tablets Without A Brand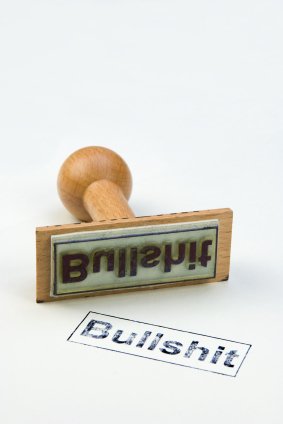 From Fabien Roehlinger:
Step right up! If you're a business man looking to unload a boatload of tablets in a competitive market without a known brand before a single device has hit store shelves, you're in luck! The Aakash Tablet from Datawind has already moved 1.4 million tablets and Datawind can show you just how to accomplish such an amazing feat of snake oil salesmanship!
Prices So Low They Can't Be Believed!
As we've reported on in the past, the Aakash Tablet from Datatwind retails for around $100 making it most likely the cheapest tablet on the Android Market. While $100 for an Android tablet is already an amazing price, Datawind had another ace up their sleeve and somehow managed to knock another $50 off their sticker price.
With such a bargain basement price, the Askash tablet was almost predestined for success. But the tablets were headed for the Indian market and, in a country with a population well over a billion and an adverage yearly income of around $1500, $50 isn't quite the steal many westerners assumed it was.
Bottom Of The Barrel Price For Bottom Of The Barrel Tech
The newly won Aakash customers will probably have long faces when they finally unpack their newly purchased tablets and realize that it's just not possible to build a high-end device on bread crumbs alone. But really, what can you expect for $50?
The Aakash tablet feature:
• 366 MHz ARM11 CPU
• 7'' display with 800 x 480 resolution
• ResistiveTouchscreen
• 256 MB RAM
• Android 2.2
With a tech read-out like that, it's hard to imagine that the Aakash will ever function on the level that consumers expect or demand. For a little perspective, the Samsung Galaxy Tab 7.0 Plus features a 1.2 GHz dual-core processor. You probably couldn't be blamed for thinking that the CPU producers was just trying to find an excuse to get rid of old stock when they built the 366 MHz chip into Datawind's new tablet.
So What's Their Magic Recipe?

Why are so many people in India buying this- sorry- trash? It's obvious that Datawind is abusing Indian consumers desire for luxury goods by suggesting that their hand-me-down technology is a special Indian-brand luxury item.
Tablets are in and of themselves luxury goods. While computers and smartphones have a viable function beyond that of a status symbol, tablet's only major advantage is that they are more convent to use in certain cases. Indian consumers probably are still obsessed with the romantic image of relaxing on the couch and surfing the web of taking care of their day to day task with a high-powered Android tablet. But Wetab and Smartpad owners will be able to tell them, the reality looks much different. Resistive displays mean Aakash tablet owns get to look forward to grainy images, frustrating/sluggish controls and an over-all horrible user experience.
Conclusion
When the first Aakash tablets appear on the doorsteps of Indian consumers, the dreams of high-tech consumer comfort will pop as fast as Apple can churn out a new lawsuit. For a Western consumer, a $50 investment shot down the drain would hardly darken their day, but for many Indian's the decision to buy one of the new tablets from Datawind was a significant investment. Undoubtedly, many had hoped to do their families a favor with the new Android tablet. But I think they'll be left disappointed. But what can you really expect for $50?
But what really get's my goose is Datawind. I can understand and support the decision from a developer to build a cheap smartphone - you can still surf and check your mails on a smartphone just like on a tablet - which can help consumers even if they aren't the most advanced technology on the market. But to build such a bottom-of-the-barrel tablet with no real utility just seems like the manufacture is trying to take advantage of consumer ego.
In other words, the Aakash tablet is complete bullshit.