When is big, too big? – Acer drops a 24-inch all-in-one tablet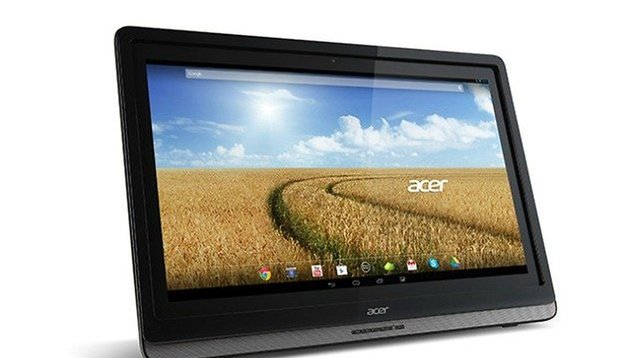 Another surprise pop-up at IFA, one so large it seems hard to miss, is Acer's ridiculously massive new all-in-one tablet, the DA241HL. This is a 24-inch, yes, 24-inch touchscreen Android tablet intended as a desktop replacement with touchscreen functionality. The thing is seriously huge, and although I can say I've been pretty happy with my Acer Iconia tablet over the last couple of years, I don't know what I think about super-sizing it to a desktop replacement.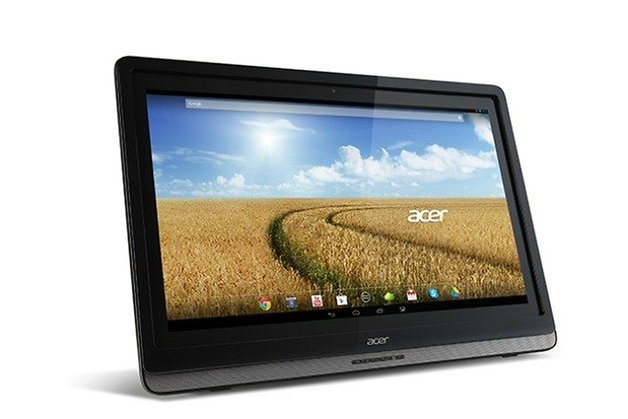 The DA241HL, apart from lacking a catchy name, is also a weird kind of machine, in that it is essentially a really, really large screened phone. We've heard the jokes in the past about the iPad (''Just what I needed, an iPhone that doesn't fit in my pocket.'') but this is seriously weird. Why? Because the DA241HL not only runs on Android, it also has a quad-core NVIDIA Tegra 3 chip in it – that's right, the same chip as your last season smartphone.
Acer has said this is because the desktop tablet/gargantuan smartphone ''is designed to offer users the same familiar experience as with tablets and smartphones.'' So in a way, this cinema screen-sized phone is not really a desktop replacement but a smartphone with delusions of grandeur. Whether or not the tech specs beyond the platform (running Android 4.2) and processor are capable of powering such a Full HD display smoothly has yet to be seen.
It's not alone either. Acer introduced the (equally memorably named) DA220HQL six months ago, its first Android All-in-One tabtop, and along with the new DA241HL they are revealing three other desktop A-i-O's at IFA 2013, all variations on the theme but not all running Android. The DA241HL will be released in October and will start at 429 Euro, which should round-out to around 550USD.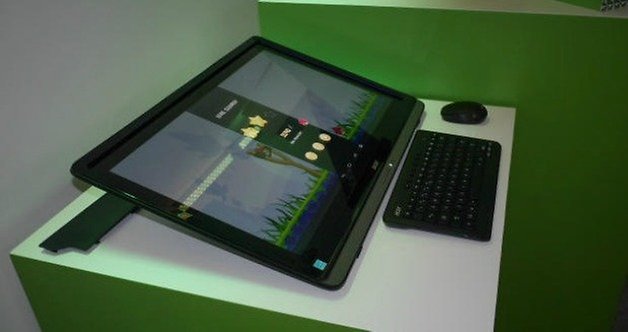 All things considered this is not a desktop replacement, but really just a glorified magnifying glass for your smartphone or tablet, and is unlikely to be bought by anyone other than those with too much money, perhaps for the kitchen bench so you can watch YouTube cooking videos. As a cinema display the Full HD doesn't cut it compared to your other television, as an Android gaming display it's perhaps OK (but our test of the Ouya was pretty crappy) and you can do that on your existing TV too, and as a tablet it's just too big – it's table-mounted after all. You can even get Android on your PC already.
You'd need to be very close to it to touch the screen, but it wouldn't be in your hands like a tablet, so why bother with it at all (at least as an Android device offering a tablet experience)? There's a reason Apple has steered clear of touchscreen laptop monitors: their research shows users are disinclined to touch the screens of their laptops. Why touching the screen of a big old desktop would be any different I don't know. But maybe I'm just lazy.
What do you think? Do you want an Android tablet experience on a desktop scale?