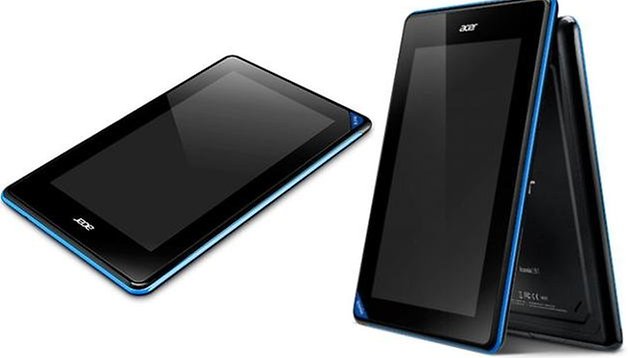 The Android-powered tablet market is a vast one - just like the smartphone segment, it comes in a wide range of devices to choose from, where you can begin with the entry level segment and really go all the way with the high end market. With the Acer Iconia B1, we are looking at an entry level tablet that will cost under the £100 mark, where certain retailers might even shave the price all the way to £70, depending on where you look. What about the Iconia B1?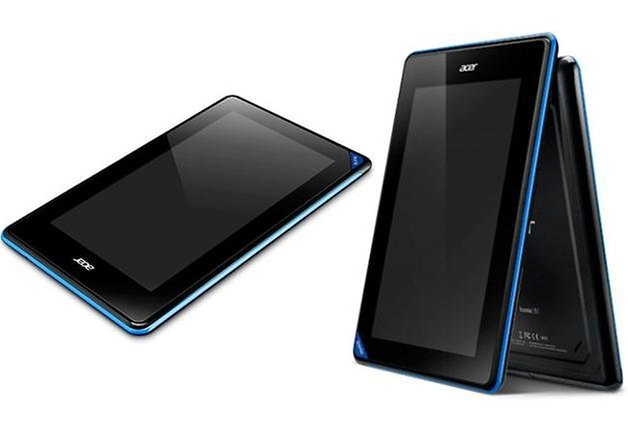 Form Factor
There is no reason to say that the Iconia B1 is beautiful, but it is functional. I like the blue streak around the bezel, as it adds a youthful look to it. It measures 11.3mm thick and tips the scales at 320 grams, which means carrying it around is not an issue, but a one handed device this is not, since there is a reasonably thick bezel around the 7" display. A microUSB port is at the bottom, with a 3.5mm headphone jack on the opposite end. On the right hand side lies a Power/Sleep button, with a volume rocker right below it, while at the bottom where the USB port is, lies a microSD memory card slot. The display does leave its fair share of fingerprints, so you might want to bring a cleaning cloth with you wherever you go.
Underneath The Hood
The Acer Iconia B1 is powered by a dual-core 1.2GHz processor, accompanied by 512MB RAM, has 8GB of internal memory and a microSD memory card slot. It arrives with Android 4.1.2 Jelly Bean right out of the box, and as at press time, there is no sight of Android 4.2 just yet.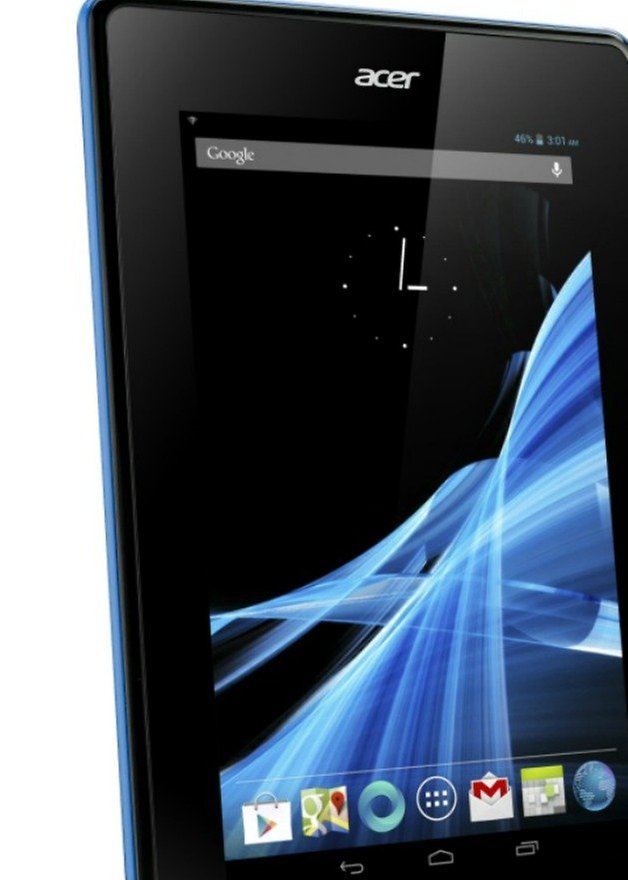 Media Playback
The Iconia B1 would not be accompanied by a pair of headphones right out of the box, so you will have to either rely on its external speaker, or get your own pair of headphones. Audio quality might not be loud, but it is decent enough for your average MP3 files, and the included Google Play Music player will feature a bunch of presets such as Bass Boost, a 3D slider, Reverb options as well as a 5-channel graphic equalizer. As for video playback, it worked pretty decently (I used MX Player), but forget about using 720p or higher resolution files, as the screen itself maxes out at 1,024 x 600 pixels.
Connectivity Options
The Acer Iconia B1 pretty much covers all "normal" grounds with Wi-Fi and Bluetooth connectivity, although it does lack cellular connectivity, so you can forget about relying on 3G or 4G LTE. Bluetooth 4.0 with A2DP support offers wireless connectivity to another compatible device, while a mini USB port allows you to hook it up to a regular PC, and the very same port is also used to juice up the Iconia B1 whenever it runs low on power. There is no USB OTG (On The Go) though, so do take note of that. If you want to use the Iconia B1 as a navigational device, then you would need an offline navigation app to work in tandem with its GPS chipset.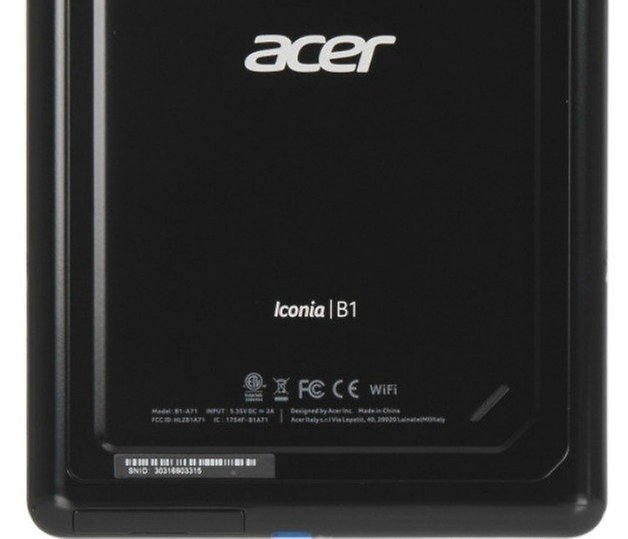 Other Stuff...
Apart from the standard issue apps that arrive with the Iconia B1, you will also be able to enjoy most of the other apps from Google Play (as long as the processor can handle those apps), in addition to a slew of Google services. Acer has also thrown in their Acer Cloud app for you to perform online backups of your data, where all you need to do is to create an ID if you do not have one, or use your existing user ID.
Camera
Well, what can we say? There is only one camera, and it is a front-facing shooter at VGA resolution. This is as primitive as it gets folks, it reminds me of one of those old school first generation digital cameras that arrived in 640 x 480 resolution (VGA, too), but that was over a decade ago. Surely it would not cost too much to put in something more decent on Acer's part? You can only adjust the White Balance and exposure control, so do bring a "real" camera with you if you want to shoot plenty of pictures on your holiday trip, while keeping the Iconia B1 as a last resort.
Battery Life
The 2,170mAh battery on the Acer Iconia B1 was good enough for approximately 2.5 hours of non-stop video playback, with Wi-Fi and Bluetooth connectivity turned off. Needless to say, if you are going to bring this on a trans-Atlantic flight, you would do well to ensure that the airplane you are flying in comes with a power outlet at your seat (USB or otherwise), or you will have to resort to reading a real book after finishing a movie (or being halfway through if you're watching an epic three hour plus movie).
Conclusion
At the end of the day, the best word to describe the Acer Iconia B1 would be "functional". Do not expect it to crush any benchmarks because it was not made to do so, but this is a good introduction for anyone who wants to jump aboard the Android-powered bandwagon. Power users should avoid this since it lacks 3G/LTE connectivity, which means you are at the mercy of a Wi-Fi hotspot at all times if you want to go online. The inclusion of a microSD memory card slot that would add another 32GB of internal memory comes in handy. I guess you can call this a no-frills portable media player at best, where as a tablet, it would appeal only to a very select few.