Acer Liquid S1: A new rival to the Samsung Galaxy Mega line? The Computex event is underway and already there has been a heap-load of announcements. Acer has just unveiled the Acer Liquid SI, a nice addition to the Ultrabook and Windows tablet family. This 5.7-inch phablet is Acer's first step forward into the bigger smartphone world and along with its appealing price, it's in direct competition with the new Samsung Galaxy Mega line.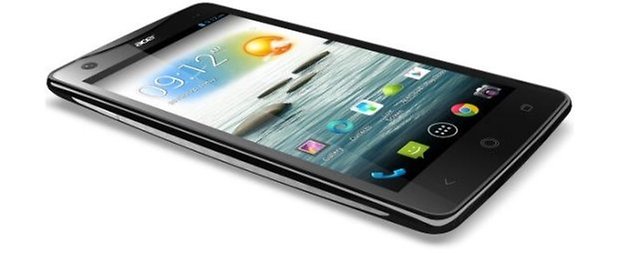 From the outside, the Liquid S1 comes close to Google's design and has quite a good HD display, though other Android reporters live on location do say that it's lacking in brightness. That being said, when viewing it on an angle, it does an alright job.
This phablet lacks LTE, though Acer with the unveiling of its new device admits that they will most likely concentrate on putting LTE capacity into its smaller smartphones. In terms of a user interface, it has that stock Android look and can be compared to the Nexus 4's software experience. It includes a floating UI that focuses in on built-in apps like clock, calculator, note, map, email and camera. Just like stock Android, it gives the user that two finger drag-down menu for setting toggles. Another plus is the fact that it has an interchangeable battery of 2.400 mAh. When comparing the Liquid S1 technical specifications to other similar devices, it comes quite close to the Samsung Galaxy Mega 5.8.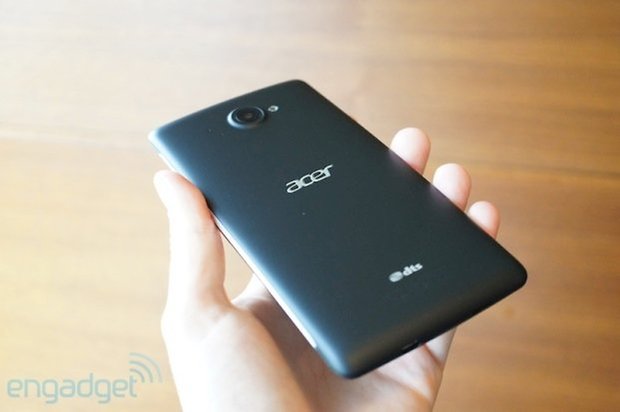 Despite its big size, it does have a matte ''roughened'' back which is helpful for gripping and facilitates operating. For smaller hands, it might prove to be a little cumbersome, especially for single-hand usage.
As of yet, the device isn't planned to hit the US just yet. France, Belgium, the Netherlands, the UK, the Ukraine and Russia can expect to see it roll out in Q3 at 329 Euros (about $427). It will come in either black or white.
So far, there is no news about it hitting the US anytime soon.
Technical Specs
| | |
| --- | --- |
| Display | 5.7-inches, HD 1280x720, 720 p |
| Processor | Mediatek quad-core, 1.5 GHz |
| Material | Plastic |
| Memory | 1 GB RAM |
| Internal Storage | 8 GB + microSD up to 32 GB |
| Battery | 2.400 mAh |
| Weight | 6.87 oz |
| Camera | 8 MP |
| Operating System | Android 4.2 |
| Other | twin SIM card slots |